Thanks to everyone who commented on Rebecca's birthday present, she was so pleased with it, I can't even describe in words how she reacted when she saw her.
I've been on leave this week so managed to get a really good start on Queen Mermaid. Here she is after a week ....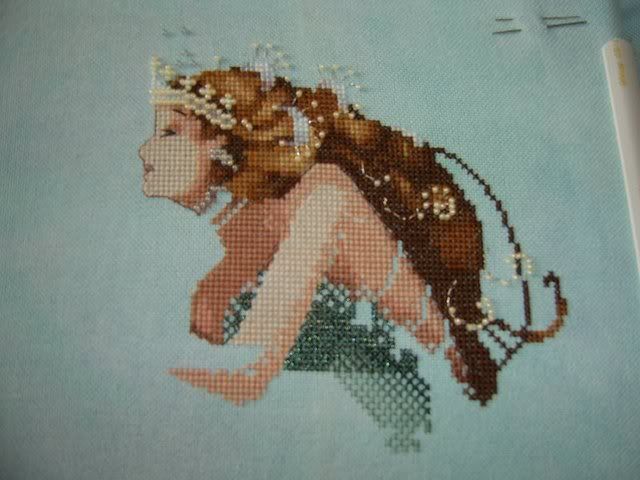 I couldn't capture the sparklies in her dress, so I'll try next time. I don't know, the last one was blurry, this one is flat, what on earth will the next pic be ...!