Yep, my stitchy mojo is back! I haven't stitched in weeks! Sue was on the bus with me on Friday nagging, er, chatting about cracking on with Deepest Love and how great she and Queen Mermaid will look on that piece of wall in the living that I've reserved just for them ... then Claire over on
Stitch Direct
started texting me about her. "Just do 100 stitches ..." Being good and the fact that I promised her, I duly stitched just over 100 stitches (I wanted to finish off a block). "Great," she texts back, "how about another 100?" Argh!!!! Alright, alright, I give in! I ended up stitching for four hours ...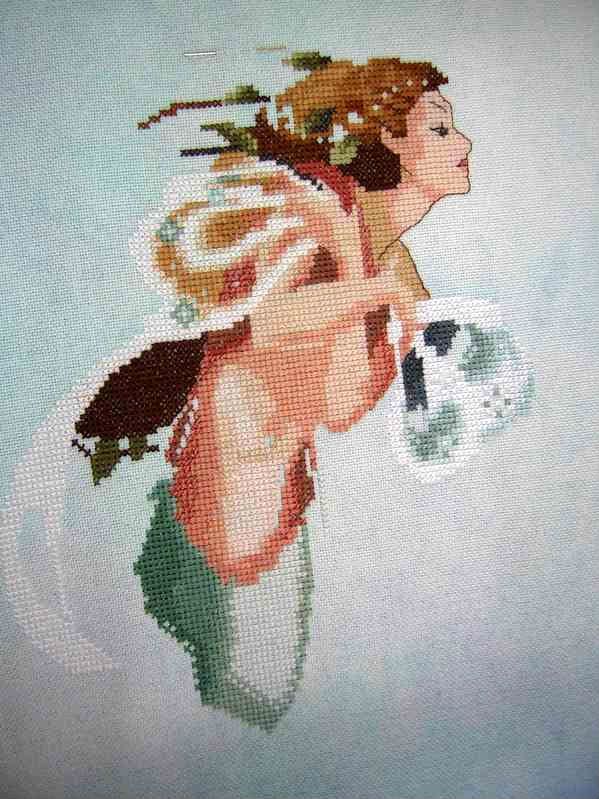 Other news, thanks for all your comments about Bec, she's really settled in her new school well and is enjoying it, thankfuly. I still worry endlessly about her and hope that she'll be able to talk to me if she has any worries.
She's been having serious nosebleeds since two days before Easter and they aren't getting any better. I decided to take her to a different doctor at our surgery this time in the hope that they'll finally refer her to a Consultant to get it fixed once and for all. She's been such a trouper going to school when she's feeling as ill as she has been, then coming home totally drained. Anyway, the doctor agreed to refer her and we all felt better that the nosebleeds are finally coming to an end. Last weekend she had horrendous ones again and she literally looks like death warmed up, so I phoned the doctor to find out how long the waiting list is. Can you believe it's 20 weeks before she even gets to see him? The good old NHS Service eh? Don't get me wrong, I not knocking it, but she just can't go on like she is for another 20 weeks, so we've decided to go private. She's seeing him on Thursday.
I've now gone full time at work, I doing the hours fine, but its losing all that free time when I get home that I can't get used to! I'm sure I will though, I'll just have to time manage myself a little more! I'm enjoying it though, although I seem to be just as busy as I was doing 29 hours!
I'm still losing weight - whoo hoo! 17 lbs since January, yep, I lose it s-l-o-w-l-y! I walk one and a half miles three times a week, that's from work to the Park and Ride car park, I do aerobics once a week at my Rosemary Conley class, body plates and, get this, I hoola hoop!!! Knackered is an understatement, so why aren't I losing at least a stone a month?! Heh heh! As my leader keeps saying, "Patience, girl, patience!"

Can you tell what it is yet?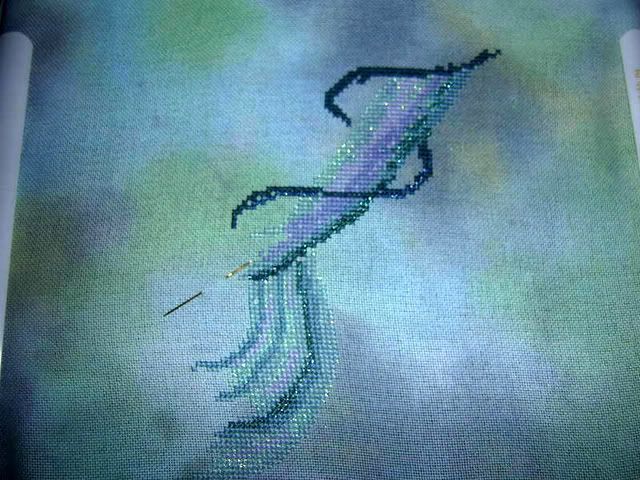 (I have no idea why the bottom of this turned out so crappy, so here's a direct link.