Remember me? Yep, I'm here! Back again after such a loooooooooong absence for which I am suitably ashamed. Hell right now, I don't even email my friends whom I once used to email at least once a day, they're now lucky to get a look in once a week.

So this is what I propose to do. I'm going to break this entry into smaller ones because there's nothing worse than trawling through a really long post and then not seeing anything for weeks on end - yes I'm blushing furiously here ... I have so much to say and I'm keeping my fingers crossed that I remember it all!

Wasn't Easter far too early this year? Thankfully it won't be this early again in my lifetime! I always associate with Easter with being halfway through Spring with Summer just around the corner, this year it was barely Spring and I didn't like it! I have some lovely pics of spring flowers to show you, remember I put the bulbs in last Autumn with the faint hope that something would come up? Well, the tate a tates have nearly gone over now but there's still some lovely colour in the flowerbed.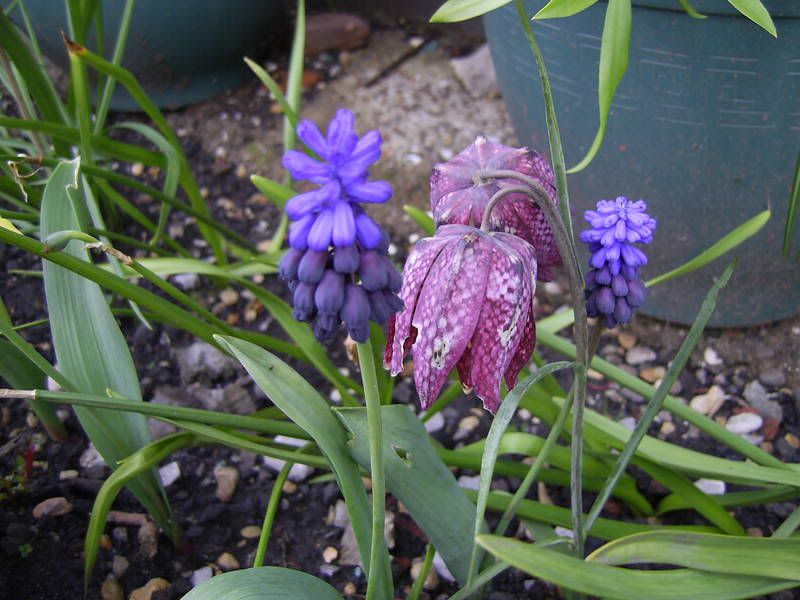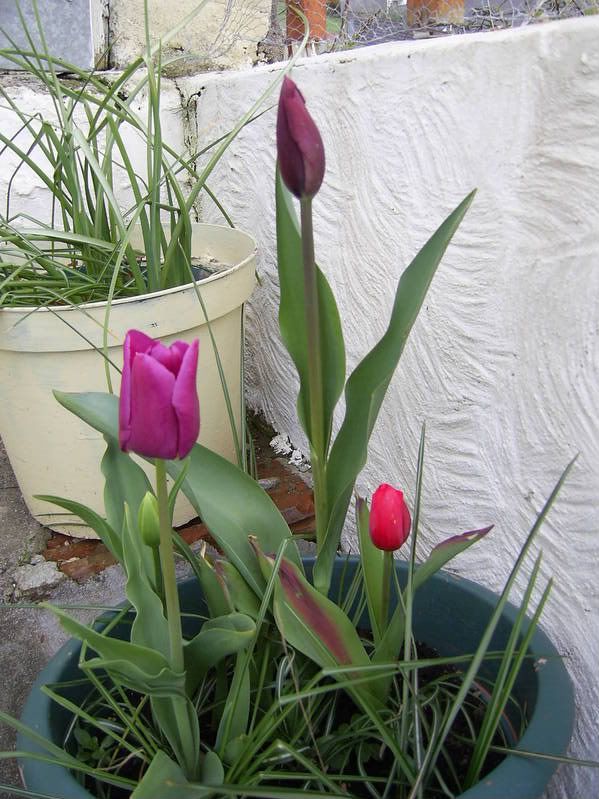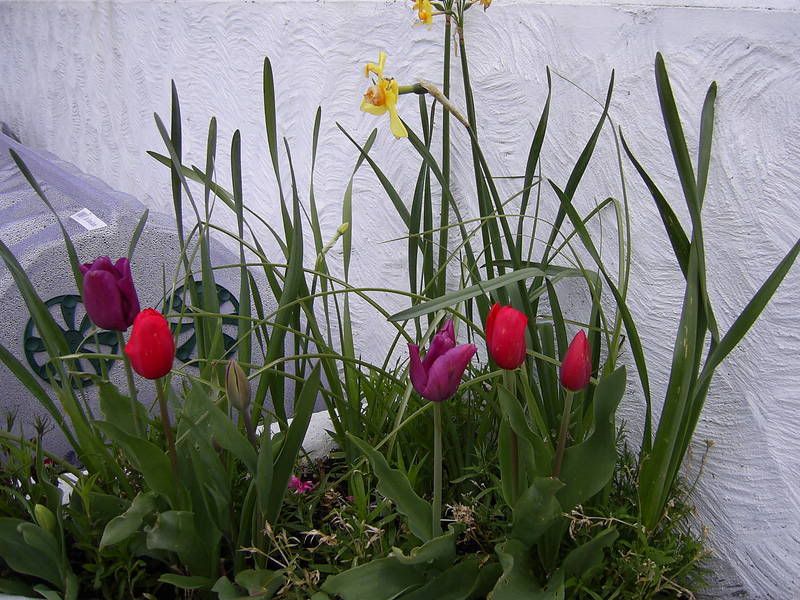 Talking about gardening, I've planted out some veg - as usual my supervisor was there to check I was doing it right.
"What's that you've just put in there then?"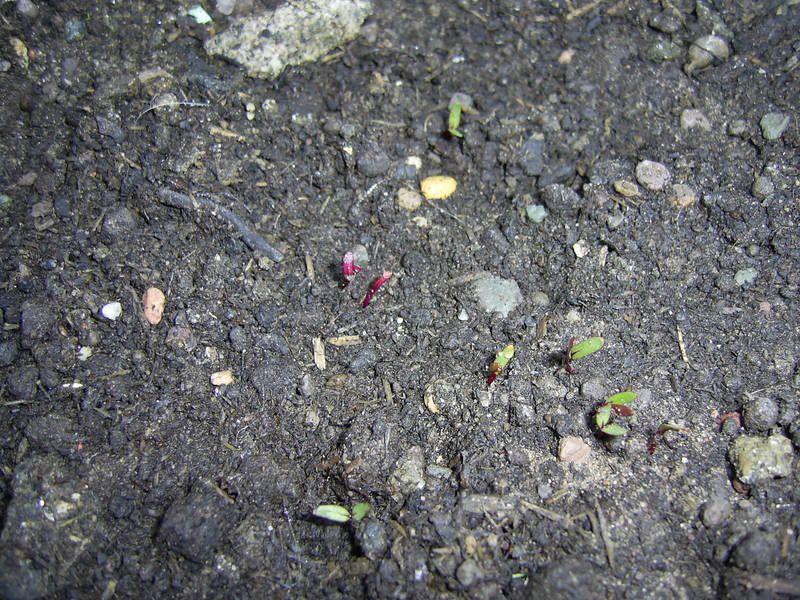 (Notice some leaves? That's beetroot!)

This morning I put some lettuce, radish, sweetcorn and spring onions in plus a couple of runner beans in the coldframe, so hopefully they'll be sprouting soon - I love runner beans!