Thought I'd post before I get snowed under with another week at the new job! Thanks to all that congratulated me, it really made me warm and fuzzy inside! The job is absolutely manic, I'm still finding my feet but the work just keeps on coming - STRESS is an understatement! I'm enjoying it though, it's much much busier than my last job but I'm sure (as my friend, Rosie says) within a couple of weeks I'll have it licked. Lets all keep our fingers crossed ...! I'm sleeping well anyway!



I haven't stitched much of Deepest Love this week as I've been too tired, but yesterday when I really wanted to settle down after the rugby - congratulations Wales!!! - I couldn't, sigh ... the socket that my overhead lamp is plugged into is, well, iffy to say the least, and somehow the power wouldn't go through. I won't stitch in bad light, not good for neatness! So I sat there with itchy fingers all night. (I couldn't find one of my dpn's either - yes I know, I'm hopeless!)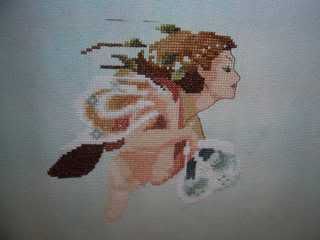 This morning I decided to clean the garden up, sweep up the leaves and deadhead some flowers etc.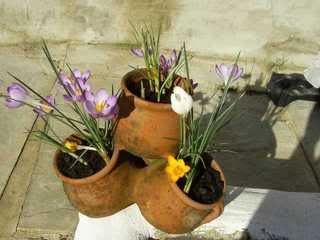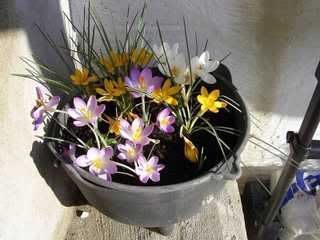 Look who's supervising ...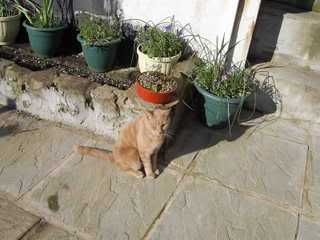 There's a field at the back of the house so you can imagine how happy he is. He's a proper mouser (yuk!) He goes out in the morning and rarely comes back before dark. I've just gone to let him in and watched him run down my steps with, yep, a mouse in his mouth. Only this time the damn thing was still alive when he put it down. The poor thing ran for his life closely followed by Jasp, I've now chased him and the mouse back up the garden where hopefully the mouse will be able to get away and back up the field. Gross, gross, gross! I'm sure some of you have some stories to tell about *their* cats!
Butter wouldn't melt would it?