Sorry I haven't been on for a while, I've been busily stitching some Christmas presents and think I can show you these without giving the surprise away for the intended recipients ..
These are socks for my mother, from
Posh Yarn
they're Eva which is a blend of silk and cashmere, just right for her as she has recently been diagnosed with osteo-arthritis in her feet.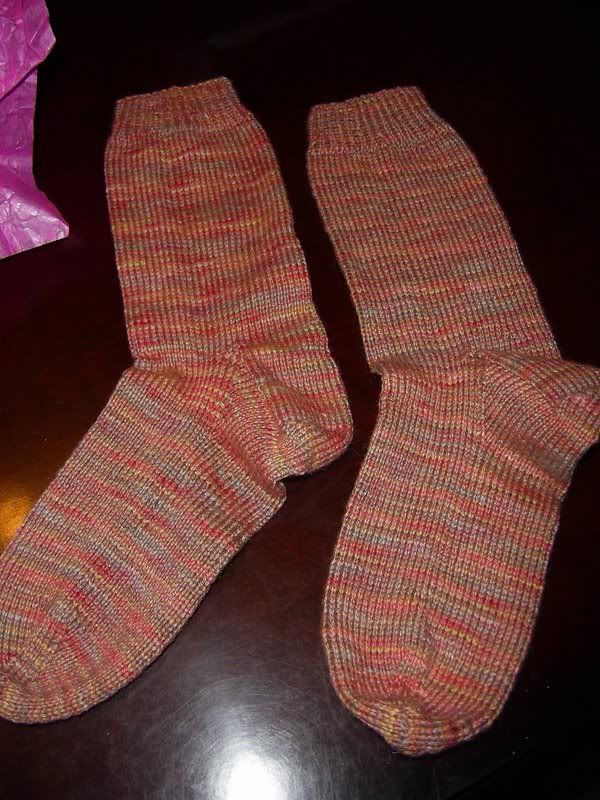 I've had a rough couple of weeks at home too, but I won't bore you with the details, suffice to say we're back on an even keel now and fingers crossed it will stay that way.
Anyhoo, back to the presents, I have another 5 socks to knit and a tree from M Designs plus another little something but can't say because I know the recipient *does* read my blog, so I'm afraid no pictures of the wip or clue as to who the designer is until Boxing Day, sorry.
These initials are from
Passione Ricamo
freebie collection and stitched with
Vicky Clayton Silks
. They are Christmas presents for the team I work for (remember the mug huggers my Line Manager and I made last year?) well these will be turned into coasters! Pretty neat, huh? Claire, my best buddy thought of them, so thanks, Claire!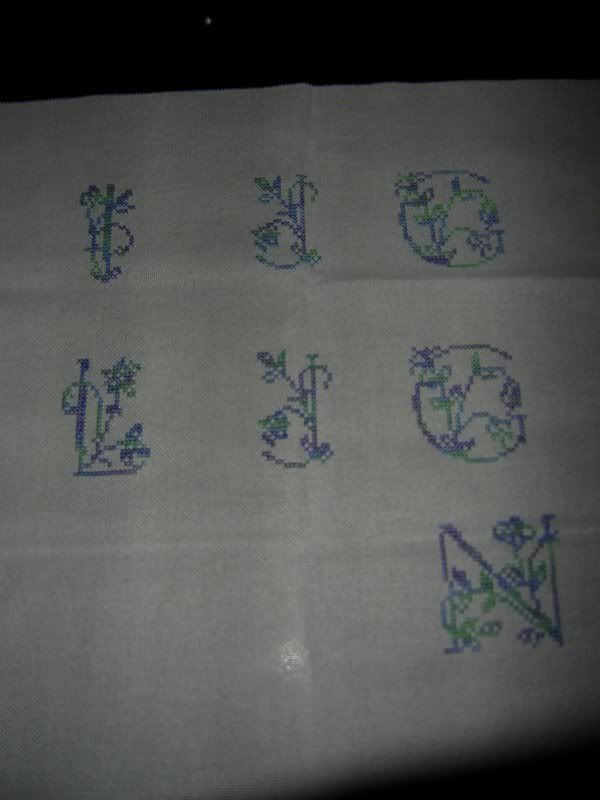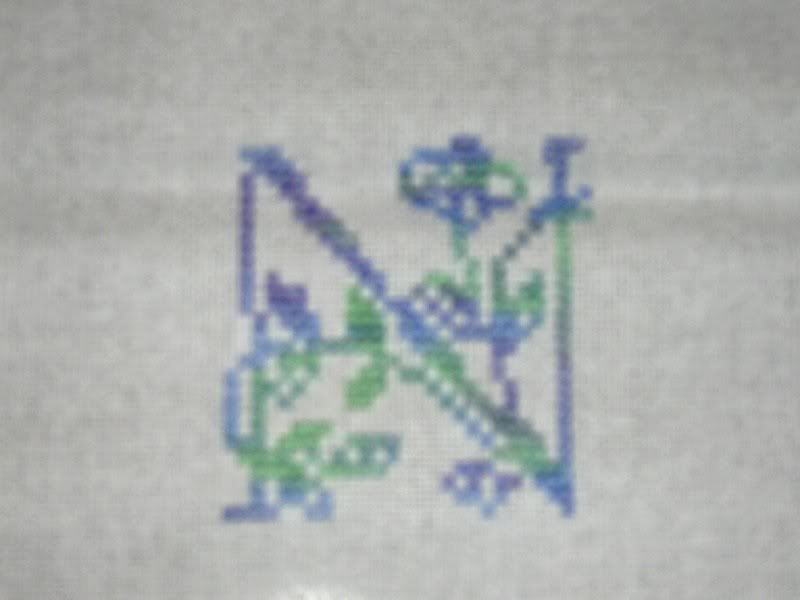 Well off I go, back to my knitting!