I'm going to finish off her hair, then move on to Deepest Love.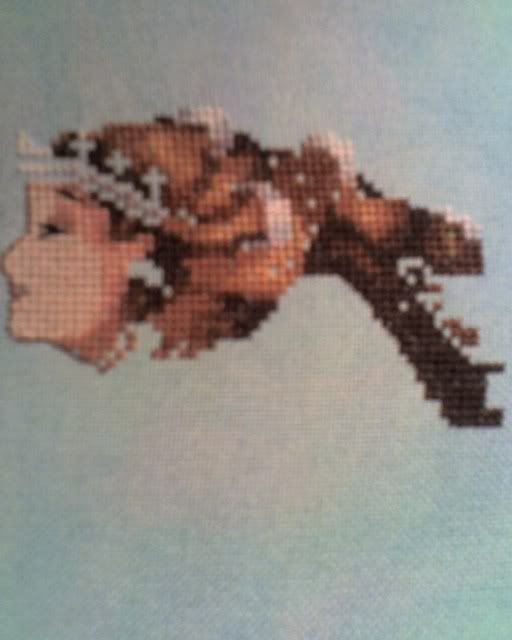 Hopefully I'll have finished her hair by the weekend, beads and all!
Look who else has taken it up ...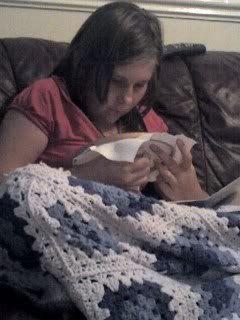 She's stitching a squircle at the moment, but there's not much to see as yet, just a yellow blob.
Shimmering Mermaid went into the framers yesterday for repair. The framer said that it's fine to be reglazed and reframed, luckily there was no damage to the stitching, fabric or mount so it's just a case of taking it apart and doing the necessary. Whilst I was there I also took Middy in to be framed. She's going to frame her in the same frame as Titania so that I can hang them both together. I'm picking the both of them up a week on Saturday ... can't wait!