Well it's been an odd week. I developed an ear infection last weekend and as I'm prone to them decided to get it blitzed sooner rather than later. Whilst I was at the quacks getting my anti-biotics, I also asked if I could have something stronger for my psoriasis. He's given me a steroid cream now which has totally wiped it out from my arms and leg (for some odd reason, I only had it on my right leg...) I know it's not a cure, but at least it's treated for a while although I'll stick to the diet for a bit to see if it eradicates it completely.
The good thing about being off sick at the beginning of the week was that I wasn't rushing around like an idiot with Bec and all her activities, although I did feel rough when I was out and about, but this week Gary is on afternoons again, so I get to go through the whole rigmarole again, ferrying her to orchestra practice (twice), the dojo and her violin lesson, oh yeah, and I'm working on Saturday too.
Stitching wise, I feel I've done well with Country Winter and don't feel so pressurised now. I suddenly had a fit a few weeks ago and thought I wouldn't finish her in time, but after this week, I feel that I can, so I'm a happy bunny.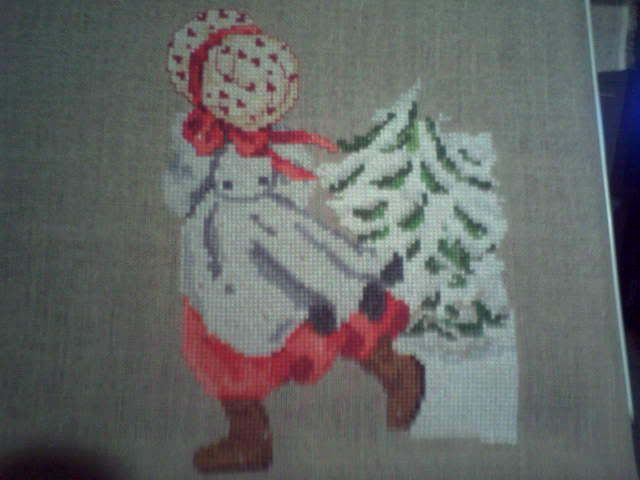 I also finished Bec's socks - they were lovely to knit as the wool had to be the softest I've ever knitted with and will definitely be looking out for some of the same.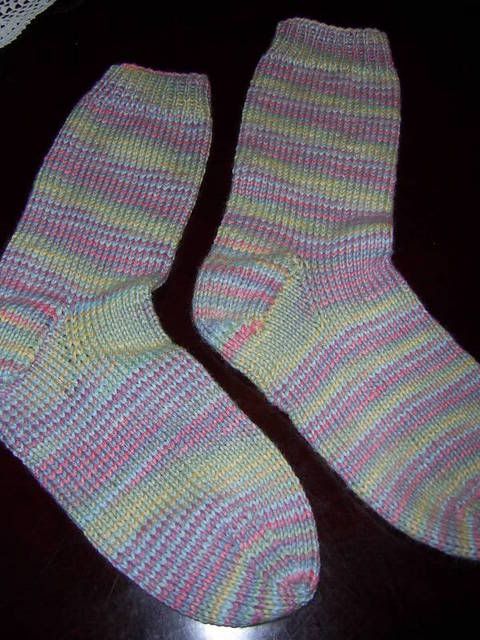 Next year, I hit the big 4-0. Cripes, I get the sweats just thinking about it! I suddenly decided that I'd quite like to have a special holiday. I've always wanted to go to New York in the winter and see all the lovely shops lit up etc but realised that I don't think I'd be able to save enough money in the time I've got to actually pull it off, although I'll definitely do it one year (Karen, brace yourself hun, I'll be bombarding you with questions of the best places to go and hotels to stay at!) Anyway, we've sort of settled on DisneyWorld in Orlando, although I still think saving for it will be pretty tight so I'm not setting my heart to anything yet as it's very much in the air, so to speak. (I have to pay for our holiday in Torremolinos this week which I've spent nearly a year saving for so when we come back I'll see how we're fixed). I don't believe in paying for holidays on credit cards as I think it takes the shine off knowing you'll still be paying for the damn thing when it's come and gone.
Gary's father passed away a year ago today. He wasn't too impressed when I found out that his mother hadn't bothered to put his name in the Book of Rememberance at the Crematorium, he thought that she had. Instead she decided to put a little announcement in the local paper, when he challenged her about it, she said that she couldn't be bothered with all that - it just doesn't make sense does it? When it's in the book, it'll be there forever, she won't keep up the announcement every year, I know she won't. I spoke to my mother about it and told her the Gary wasn't impressed and she agreed with me that it's much nicer to have their names in the book (we have both my grandparents in there with "Love's Last Gift, Rememberance" underneath their names and every year we go to see it. She still has the paperwork and is going to give it to me so that Gary and I can put his name in there where it belongs and his mother can just lump it. Gary is all that matters to me.
Can I thank everyone who comments on my blog, I enjoy reading all of your comments and new readers are always welcome - yeah, yeah, I know, I'm being soppy, but I just want you all to know that you are appreciated and I also love to read your blogs too!