My brother in law and sister in law have two Rottweilers who are total softies and became proud parents of ten, yes, TEN pups yesterday!
Sorry about the poor quality of the pictures but mum was trying to rest so I didn't want to push it ...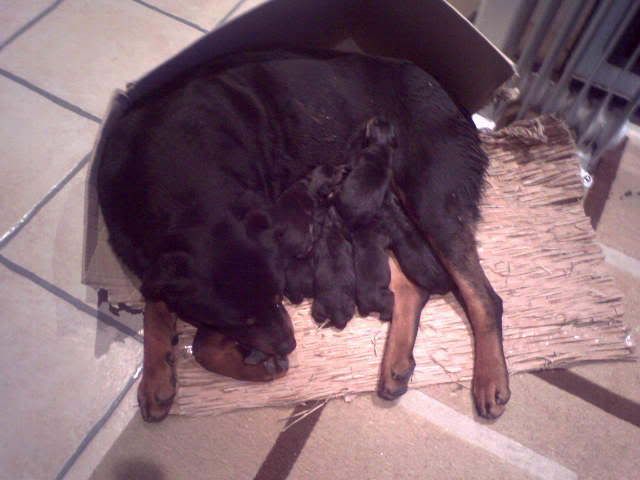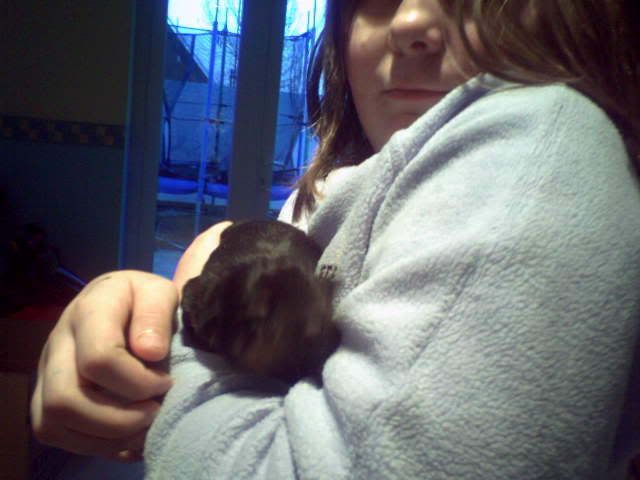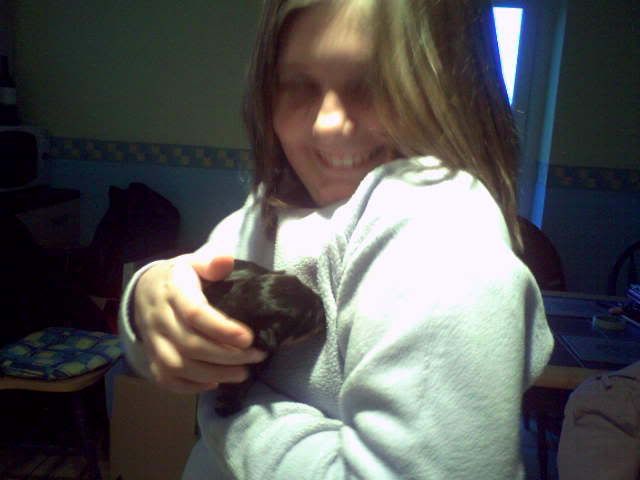 Bec was absolutely enchanted and gave a helping hand in feeding the pups with a syringe, this particular one had just been fed and was looking forward to snuggling up somewhere warm and cosy, I think.
We're not sure if we're having one yet (I'm more of a German Shepherd kinda gal) but we were offered any one we wanted.
Last week they were on holiday and Gary was looking after the dogs, can you imagine if the pups had come a week early?! We'd have had to have transported all 11 of them back to my house to look after until they'd come home. Not that I think that would have been a problem with my little vet in training, no the problem would have been dragging her away to go to school of a morning methinks.