Well Bec has been home with a cold for the first part of the week, so I haven't been around much. She's a lot better now though, although she did her best to try and hack a lung up.
Stitchingwise, I managed a little on Royal Holiday (or Seaside Queenie as she's know over on
Stitch Direct
as
there's quite a few of us stitching her over there Midlands and Somerset being another two). I'm hoping to get her done in time for this Christmas, we'll see...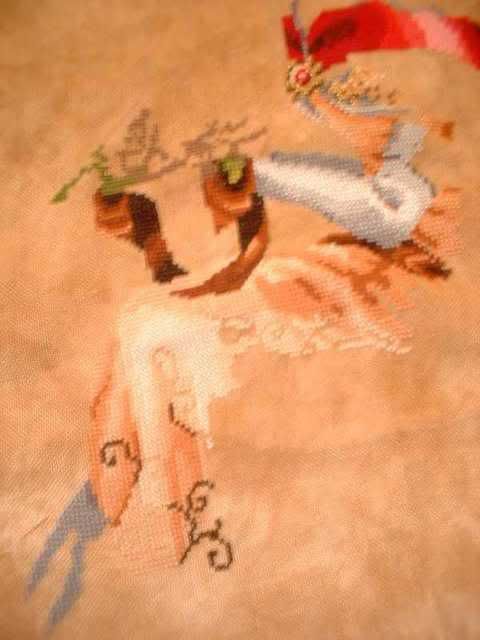 I've also managed to backstitch the bonnet on Country Winter too (a job I absolutely detest). I'm determined not to leave it until last this time.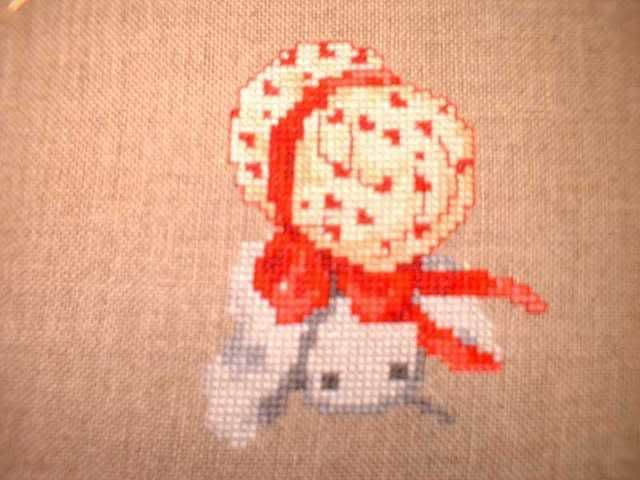 A couple of days ago, the local BMW garage went on fire. They had to close two major roads around it, due to the billowing smoke and toxic fumes. Anyway, our friends, Paul and Gina always have BMW's and Paul's was in there as they were selling it for him (he has another on order). Gary phoned Paul to tell him that Trainer's was on fire but Paul wouldn't believe him. Paul phoned Trainer's who amazingly answered the phone and told him that it was ok, they'd pulled his out in the nick of time. Paul was devastated! He was hoping that it would have gone up so he could have claimed off their insurance and got rid of the car at the same time, hmmm!!! Worrying, isn't it!
My psoriasis is settling down a lot, I've started taking fish oil capsules three times a day plus ointment that contains hemp in it which I apply six times a day. After taking Karen's advice previously, I've bought some chocolate soya milk but have yet to taste it! After my previous encounter with it in Starbucks last month, I'm a bit dubious about it! But I'll let you know how I get on when I gt the courage to try it! Thanks for the tip though, Karen, I do appreciate all your advice!

Next week we have yet another family wedding. This time it's Gary's sister who will be on her third husband. Thankfully Bec isn't a bridesmaid this time so I'm hoping this one will be a lot more relaxed than the previous "farce" last April, but I'm sure I'll have a story or two to tell when I get back...