I've now sorted out a rotation. One week on Peace Angel (new start), one week on Country Winter (my mother's birthday present and new start) and one week on Middy.
This is Middy so far ...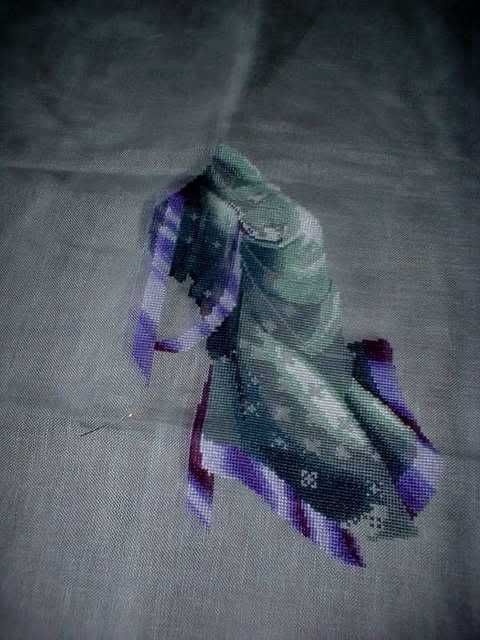 I was going to Portrait of Elegance but it's horrendous, I've only done around three hours on it so far (plus a wasted morning sorting out the flipping threads). How on earth are you supposed to have nice, neat stitches when you're using four, yes, four strands on 28 ct fabric. My stress levels went through the roof, couple that with a colour chart, and more blends than Teresa Wentzler, nope, it's not for me. Thank goodness I hadn't told my mother I was making it for her for her birthday, now she's none the wiser!