Well I'm now well into my rotation (hope it lasts!) and feel I've done quite a lot on Middy.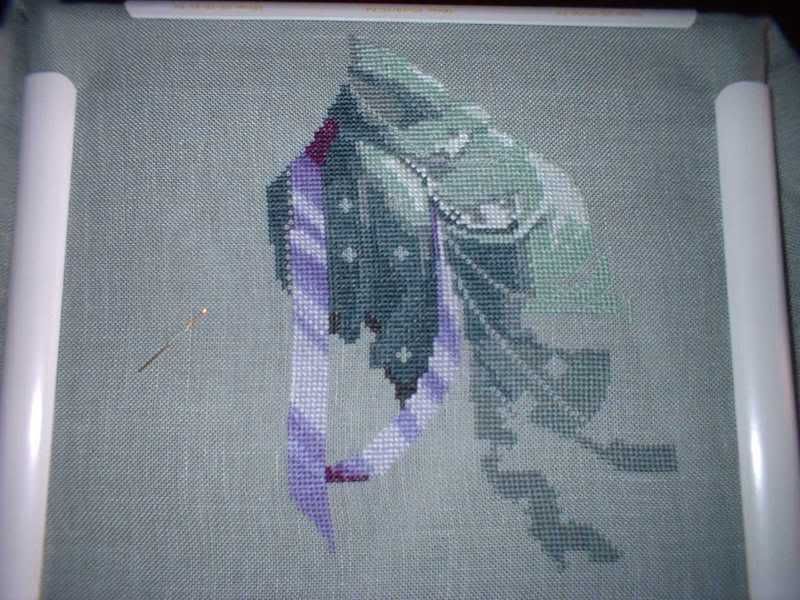 I've booked Monday off work as I really have to finish off my Christmas shopping. I hate shopping for "bits". Everytime I look at my list I think, I must add this or that. I'd completely forgotten about crackers, cards and wrapping paper of all things (*sigh*).
I'm still knitting mug huggers. Did I tell you about them? Well, basically they are knitted cosy's for mugs. My line manager and I decided to knit them for the rest of the team for Christmas, we haven't told any of them, although they have an inkling something's up, they have no idea what it actually is. Let's face it, who would guess they are having a knitted mug hugger?!
When I've finished the four that I've
done
(I've knitted them, but not actually finished them off properly), I'll post pics. We've decided that we are making each one to reflect their personalities. So for Glynda, who is very patriotic, I've made a green and white one and bought a Welsh dragon to go in the middle, Gill is very party-ish so I've made a white eyelash one and have champagne bottles and glasses to stitch onto it. Jen, my line manager, loves to bake, so she's getting a cake.... anyway, I'll post pics when they're done.