Yesterday was my work's annual children's Christmas party. The Council have decided this year to do a "Winter Wonderland" complete with big wheel and ice skating rink.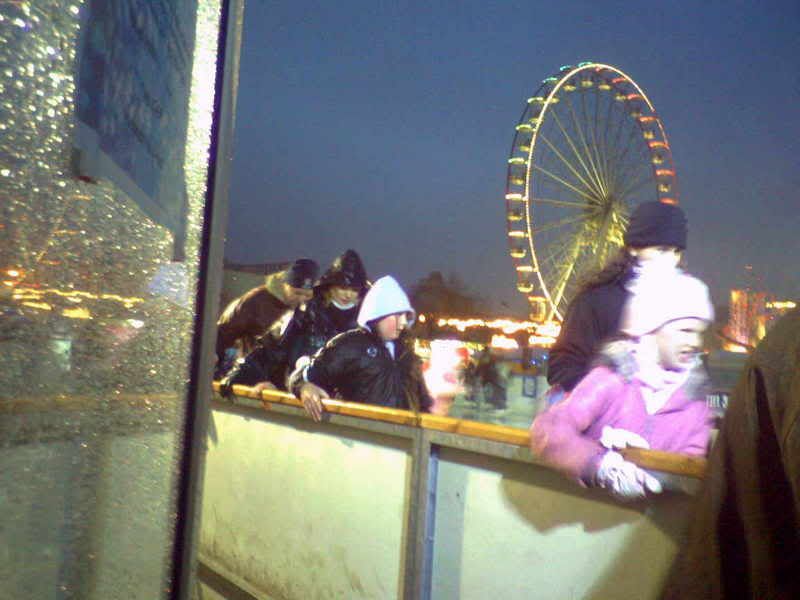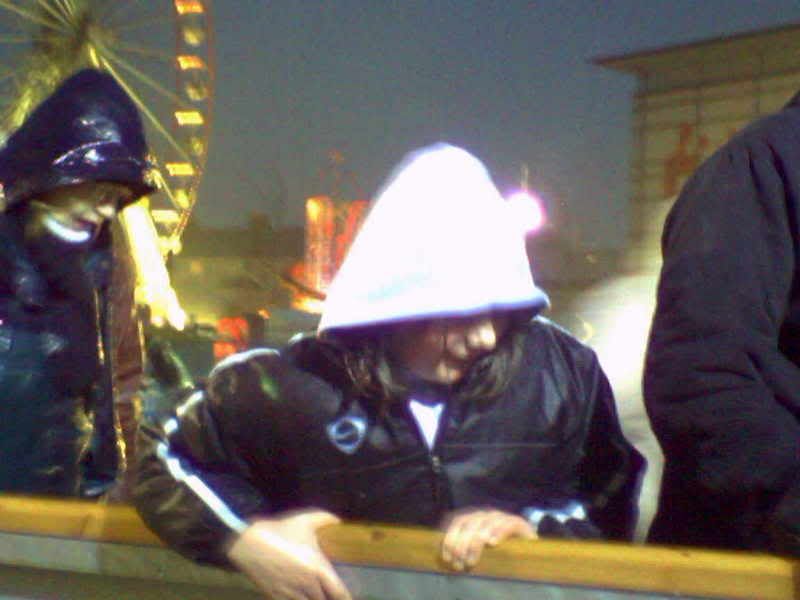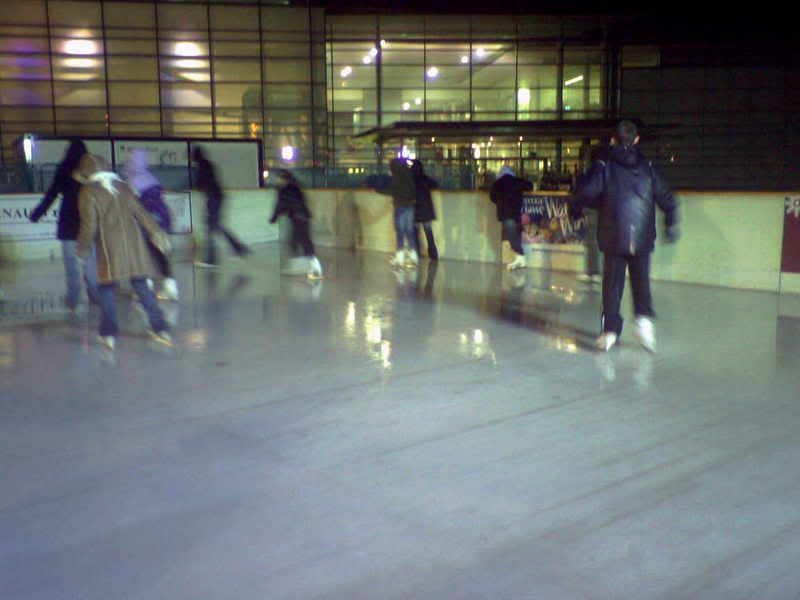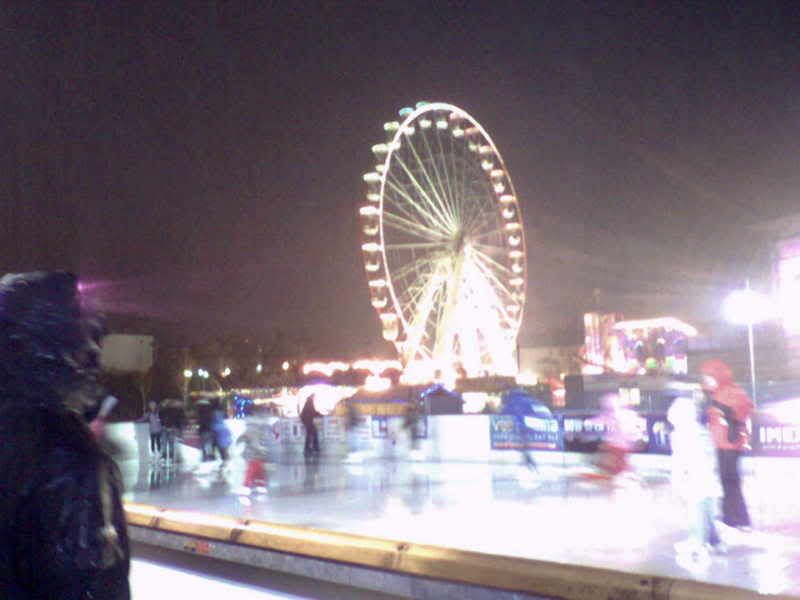 The very time we decide to go, and it rains for 24 hours solid. The ice rink is totally waterlogged, but that didn't stop the kids (although the adults had some reservations) and a great time was had by all. Luckily we had a change of clothes in the car as Bec was absolutely drenched by the time she came off the ice.
Afterwards, it was over to Frankie and Benny's for a hot meal and a natter. Everyone was in the Christmas spirit and we had a great time. Hopefully next year, it'll be dry and cold instead of wet and gale force.