I'm determined to stick to a rotation, I'm now on Midsummer Night's Fairy but thought I'd show you a post of last week's work on Royal Holiday ...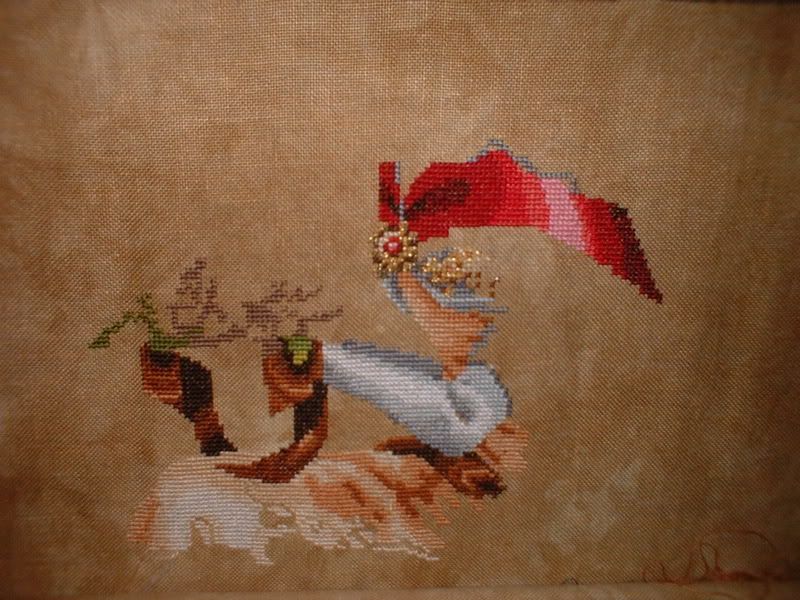 I'm going to work her face over one, thanks to Karen who posts on the
Mirabilia Forum
she sent me her copy, which after some phaffing about and downloading a cross stitch creating programme, managed to print it off. So thank you Karen, I'm just hoping that my Queen's face turns out as beautiful as your Queen's did.
Thanks for the comments about Rebecca. She seems to be doing well at the moment, she gets the odd twinge here and there when she's been over exherting herself, but overall, she's fine. She's keeping up with her exercises and I'm hoping that Hannah, her Physio will see the difference when we all meet up on Thursday.