I mentioned in my last post that I was attempting to make a pair of socks. Well, here's a pic of how far I've got ...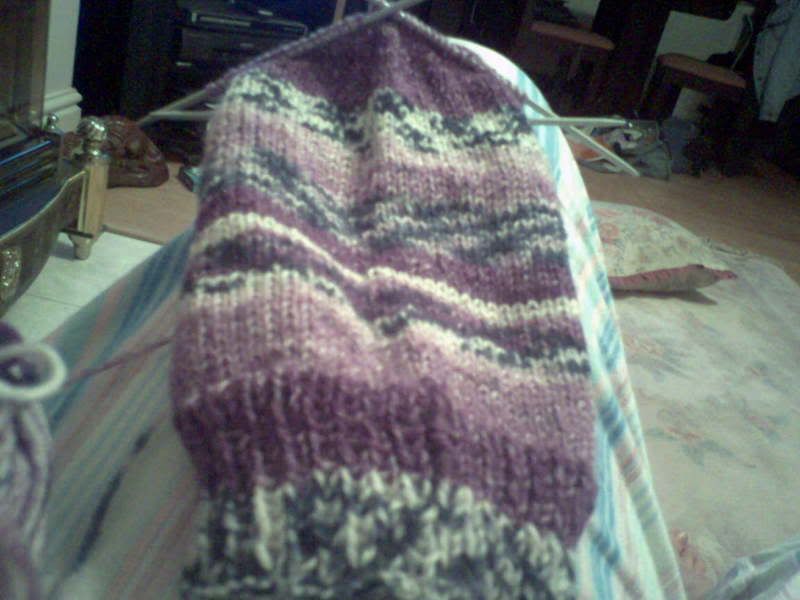 Don't you just love self patterning socks!
I'm at the heel flap now. I've been reading loads of tips online which has been absolutely invaluable and I thank everyone for taking the time to post step by step instructions (with pictures) online!