It's been ages since I've updated my blog! Even a really good friend of mine commented on it last night (insert a blushing icon here!) Well, here's what I've been up to ...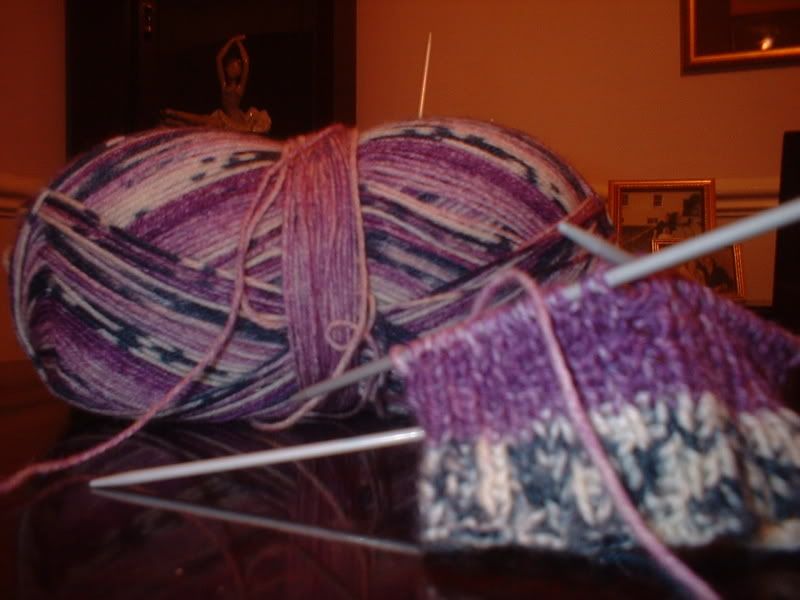 It seems I'm the only one not knitting socks right now, well, I had to remedy that, didn't I?! I think on the last count, I'd opened it 14, yes 14, times! It's like knitting with a hedgehog! I'm not that good at knitting with two needles, let alone four! My mother, bless her, had come to the rescue now and found so many faults with it that she just opened it back to the rib and started over for me (she's such a brave woman what with all the tiny stitches and wrestling with hedgehogs - she just took it all in her stride.)
The other thing I've been stitching on is Mirabilia's Royal Holiday ...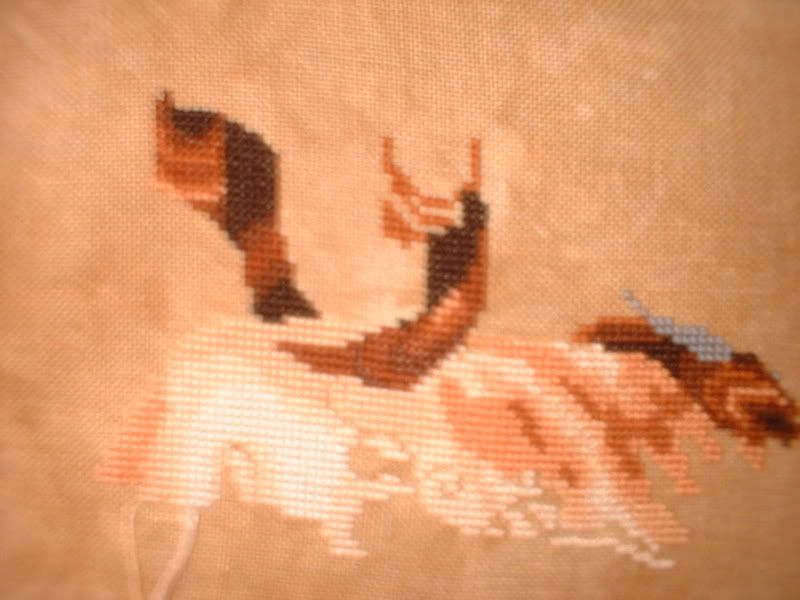 This is her lap! I'm hoping to get her done in time for Christmas, but I also have to start, finish and frame Passione Ricamo's Country Fall for my mother's Christmas present, so I'm not putting too much pressure on myself to get Royal Holiday done. If it doesn't, it doesn't. If it does, then it'll be great!