Went to Gary's supervisor's 40th birthday party last night ... what a laugh! I haven't laughed or had so much fun in *ages*! Apparently it was a 60's theme night which Gary didn't mention until 5 p.m. (we had to be there for 7.30!) Of course, we didn't dress up, but some of the sights we saw when we got there, well, such a laugh!
The pictures below are a bit grainy as I thought my flash was on when I took them via the phone, obviously this was not the case and by the time I realised I was too far gone to worry about it ... hee hee hee!!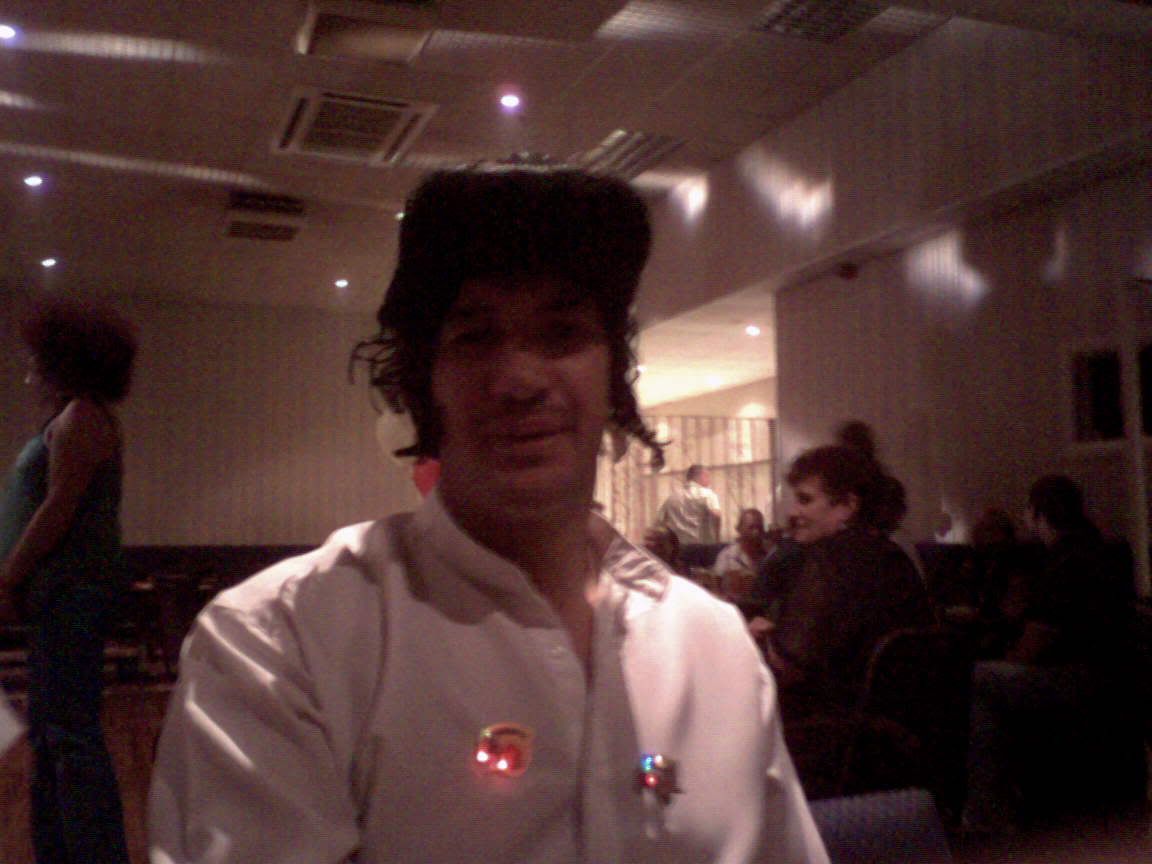 Birthday Boy in his Elvis wig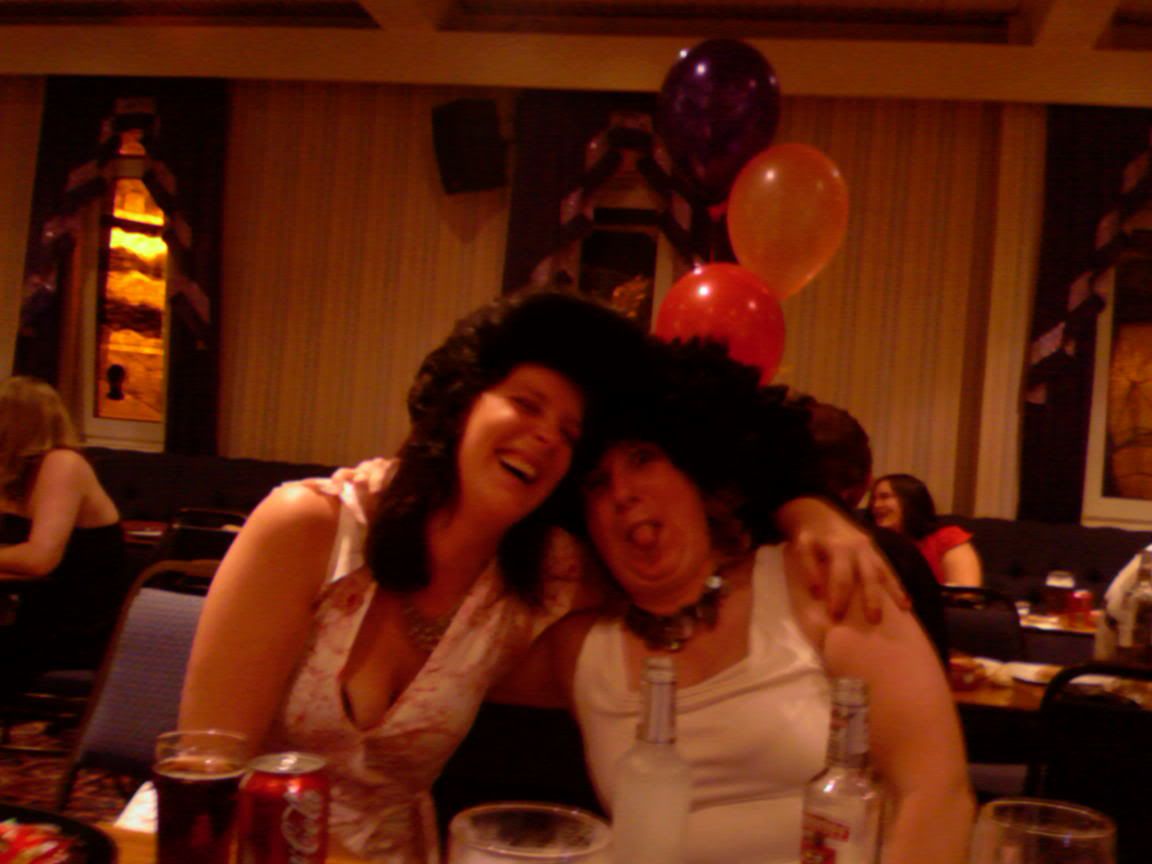 Ceri and me in our, er, wigs!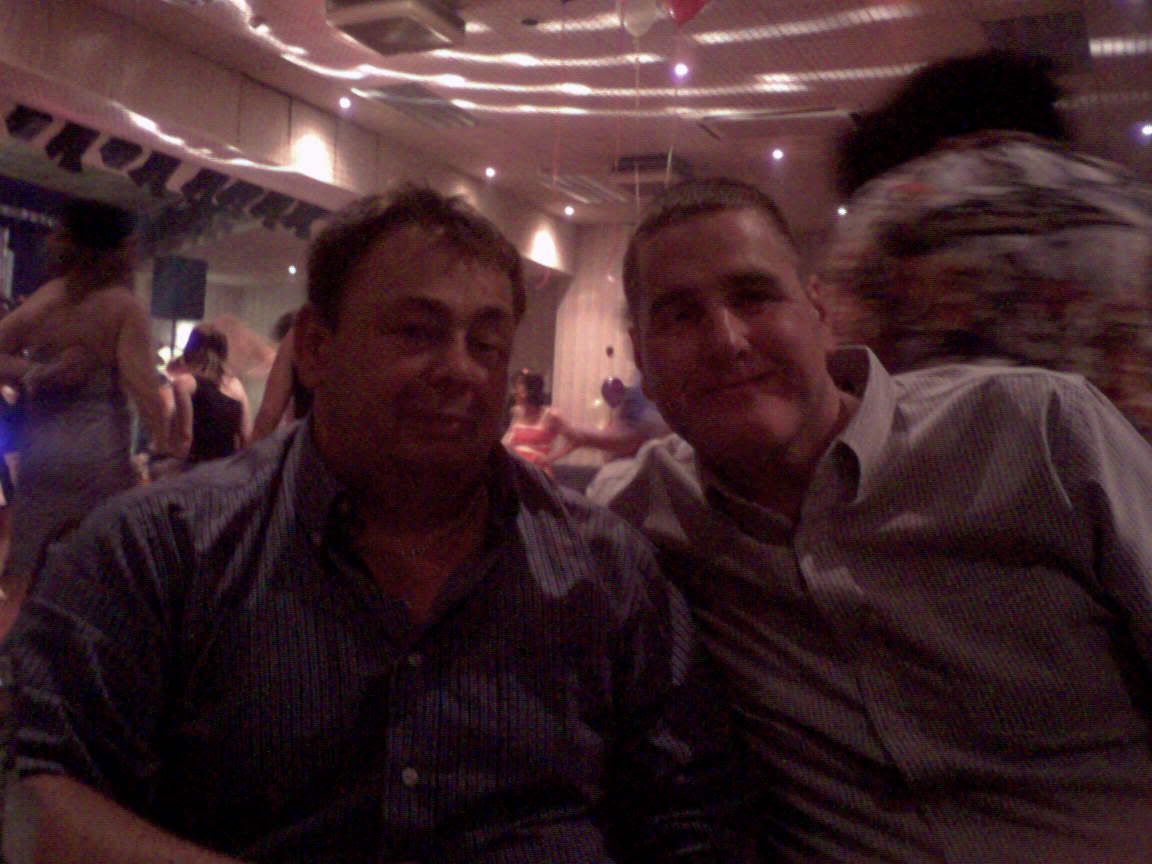 Gary and Jason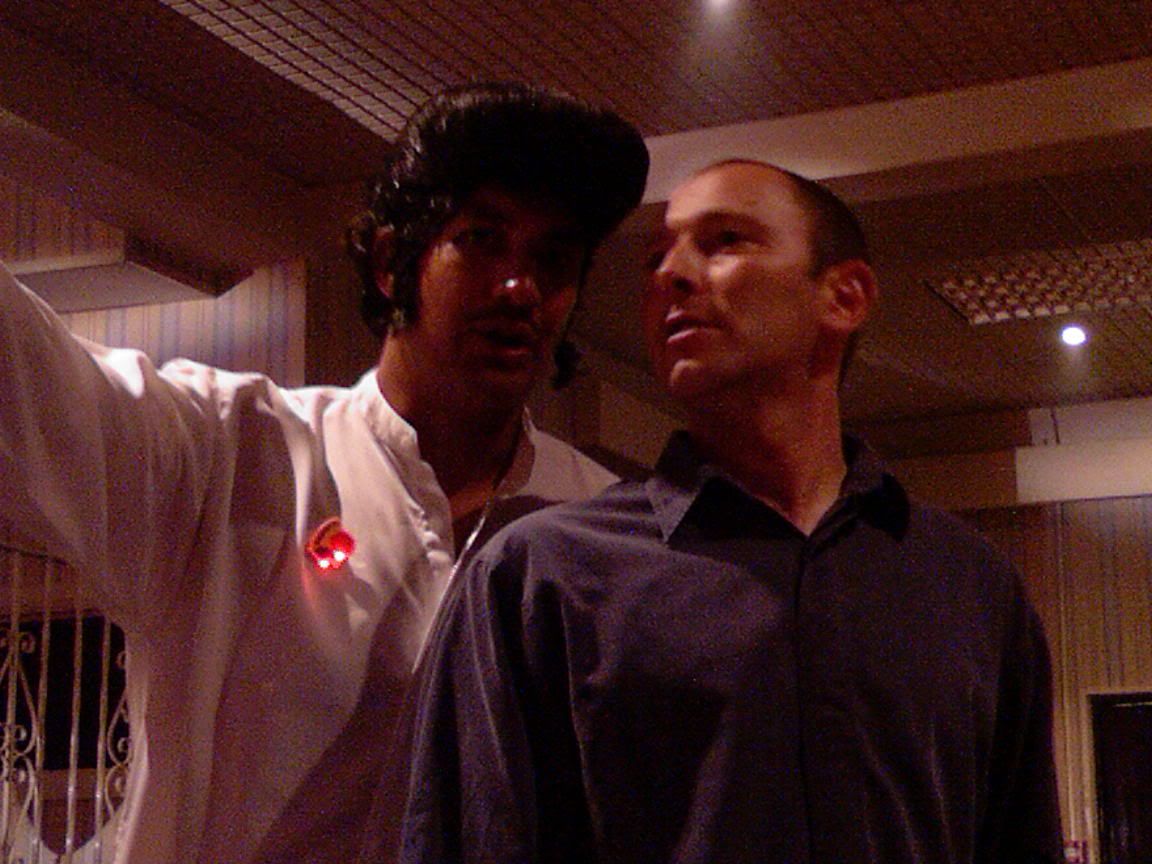 Nigel and Rob ... hmmm!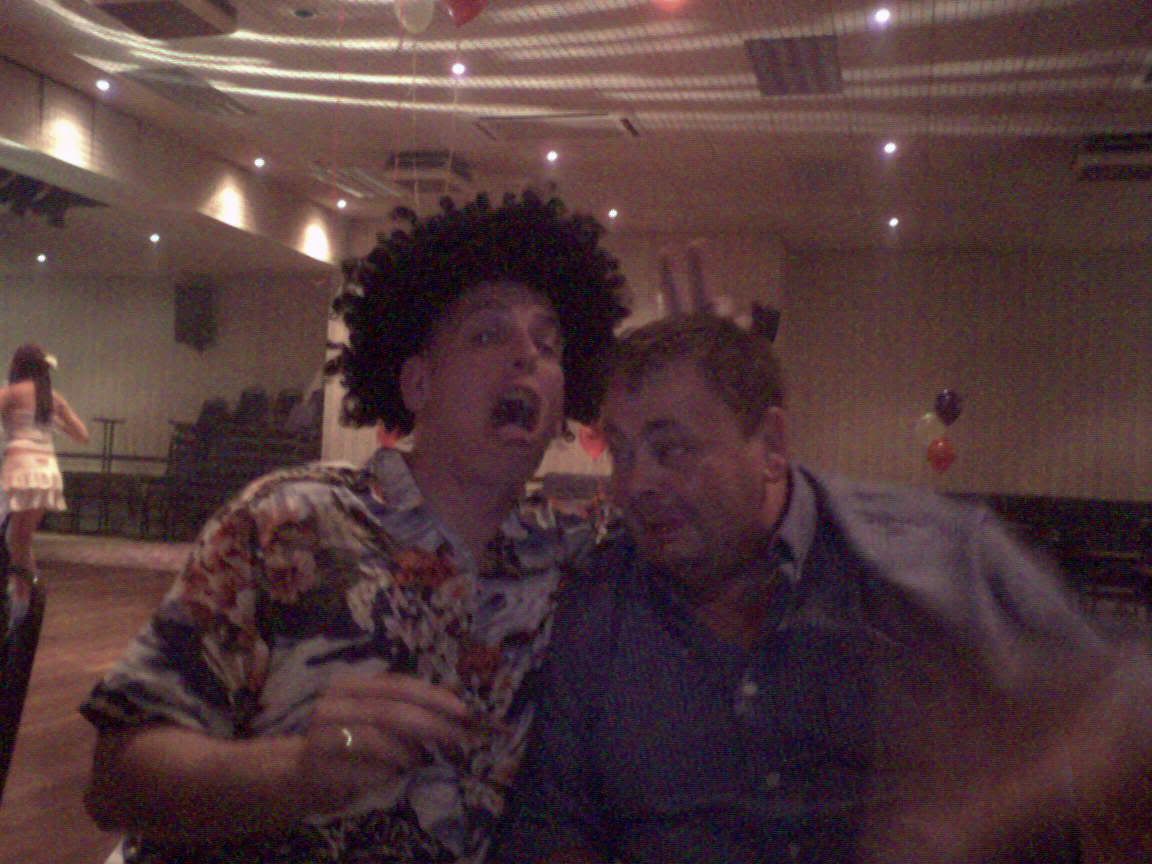 Steve and Gary. Steve was just wonderful, such a nut! When he said he was tone deaf, we didn't believe him, then he sang Bohemien Rhapsody on the karoke. Yeah, rrrrright, now we believe you, Steve!