Took a week off work last week and one day decided to go to Saundersfoot which is about an hours drive away. It's a lovely, little seaside town that gets lots of tourists in the summer. I love the quaint little shops, the gorgeous sandy beach and just the calming atmosphere of the place...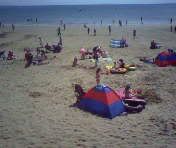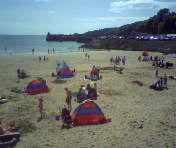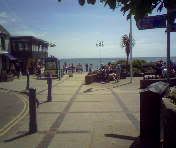 (Sorry the photos aren't that good - I took them via a camera phone)
It was a boiling hot day so Rebecca and I decided to take a stroll along the shoreline, we didn't realise just how hot it was until we got back home though and we were red raw, sigh ... The good thing about the sunshine though is that it clears up my psorasis, yay!!!