I finished her last night and I'm so glad to be able to start something different ...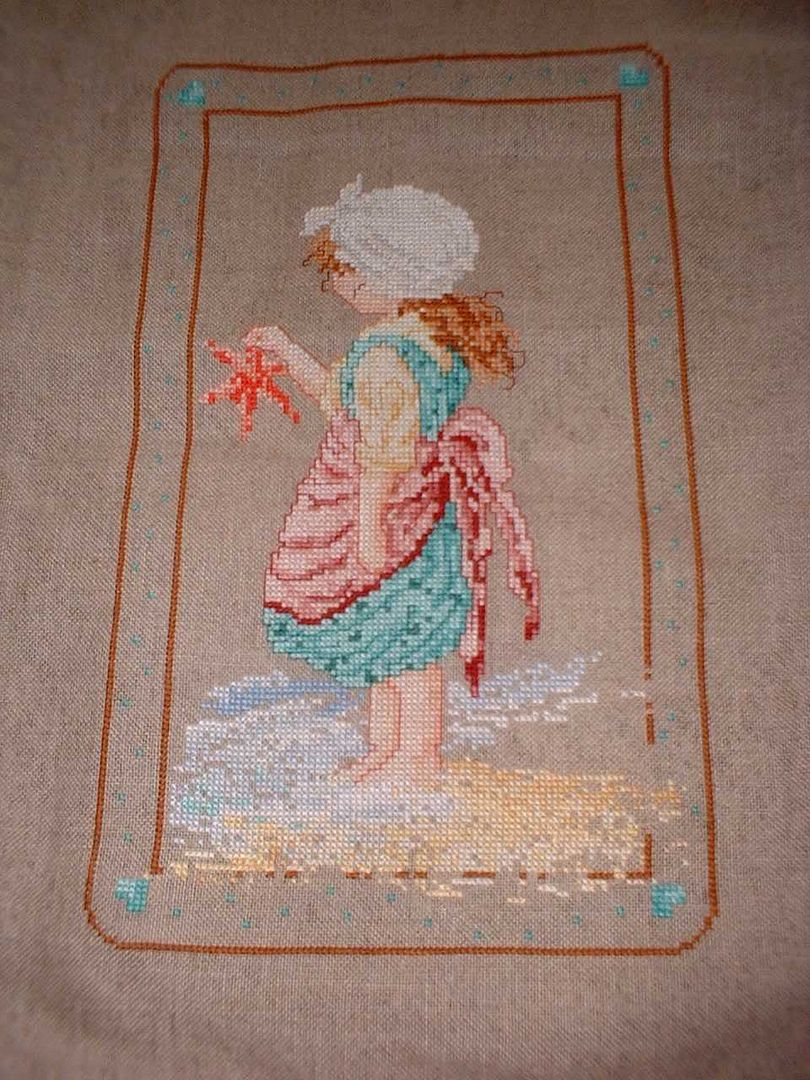 When I do the next one in the series, I'm definitely going to start her earlier so that I can rotate, stitching the same thing for seven and a half weeks straight nearly drove me nuts!
Just found out that the framers isn't shutting down after all, she's just moving around the corner - talk about a relief!!