My framer has just moved and she sold a lot of her stock off so that she could move make way for new, anyway, she had to order this particular frame in specially as I wanted a perfect match to go with Country Spring, hence the long delay in having it back. But here she is ...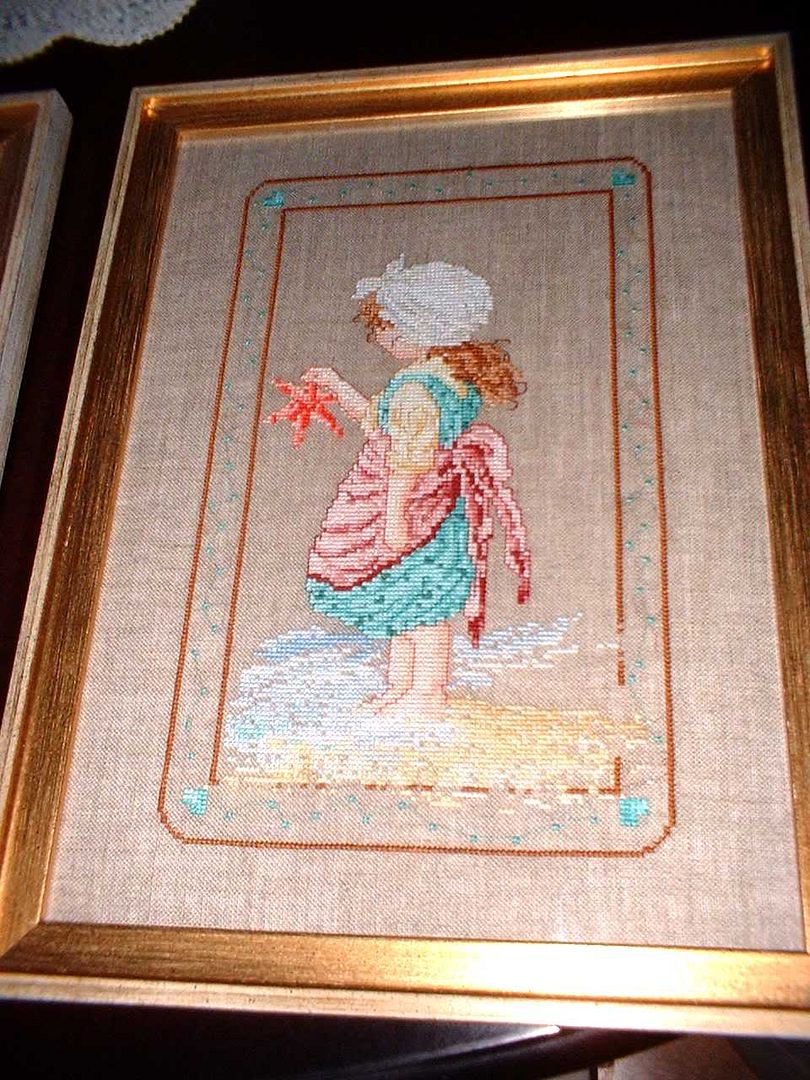 And here they are together ...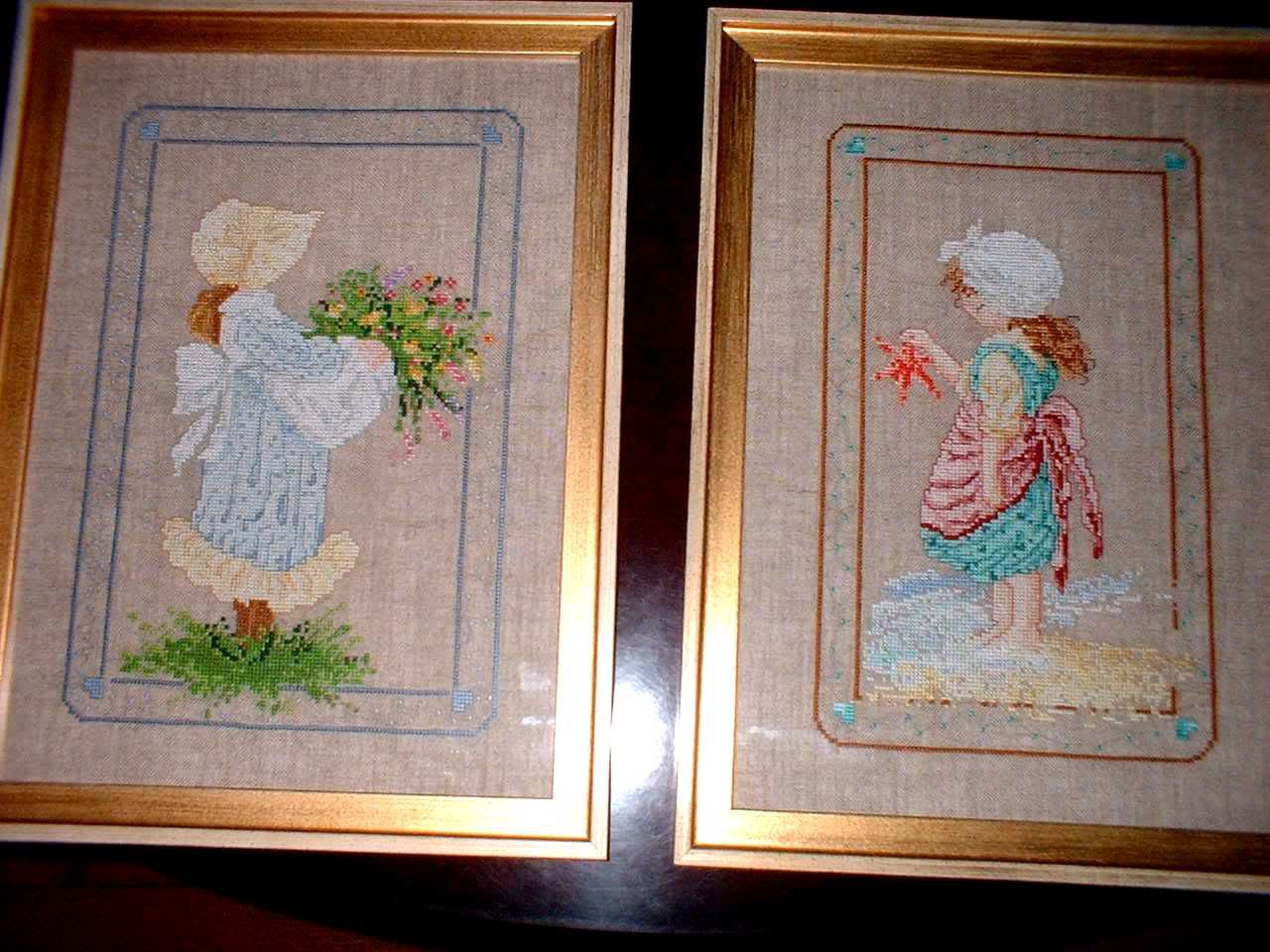 I don't know how my mum will hang these as there's another two to come that I haven't even stitched yet! Good luck, mum!