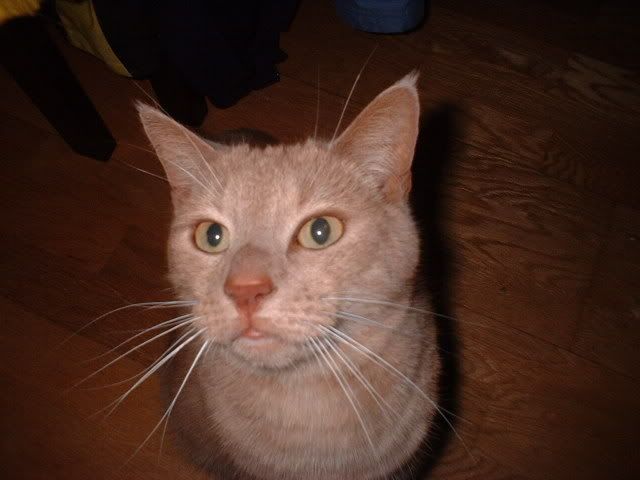 This is Jasper, also known as "Samuel Whiskers" as he seems to have whiskers that just grow and grow. He'll have someones eye out one day, I swear ...
When we had him, we thought he was a little girl. A trip to the vets for a check up soon put us right.
"So this is Honey," the Nurse said.
"Yep," I replied confidently.
"Well, you may want to think of another name for him," she grinned, "because he's going to get teased in the playground with a girly name like that..."
"He???"
"Yep," she said, "He. Undoubtedly."
You could have scooped me up in a bucket ...
He went in a Honey and came out a Jasper, heh heh heh!!