This month I intend to finish a pair of socks for my 12 pairs in 2011 challenge and Mediterranean Mermaid by Mirabilia.

Here's my socks ...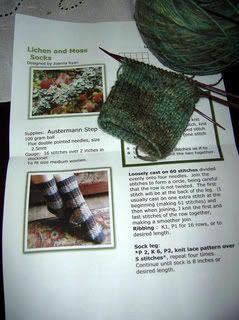 They are Lichen and Moss by Joanna Ryan knitted in DT Craft and Design's Mint Choc Chip.

Next up is Meddy (I'm not typing Mediterranean out again, lol!) as you can see, the hair is almost done - I can see some readers smiling now and for those not in the know - I always leave these beauties bald until the end, I just hate stitching hair. (I know, the picture is crap so I'll stitch some more and put a decent one up - it's January, the weather is crap, so I have to suck it up and take the best pic I can - and this is the best it's gonna get today...)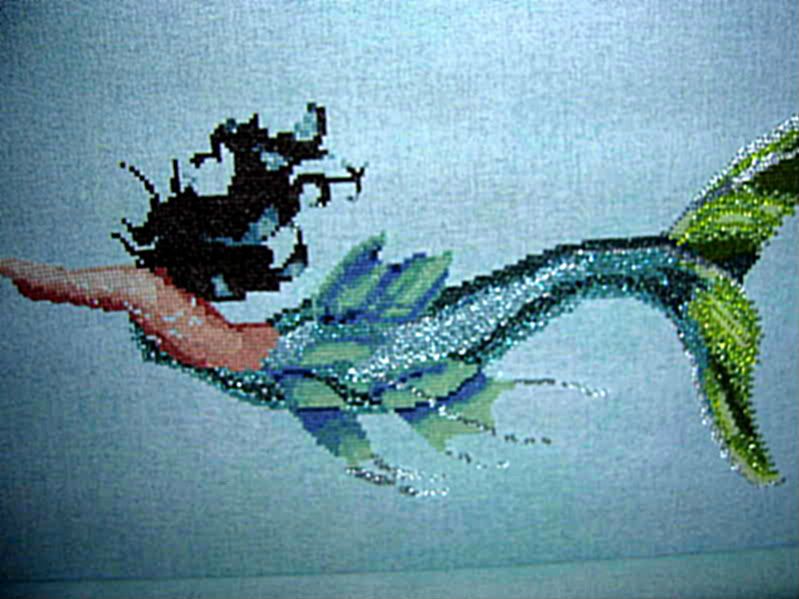 Don't you just love beads ...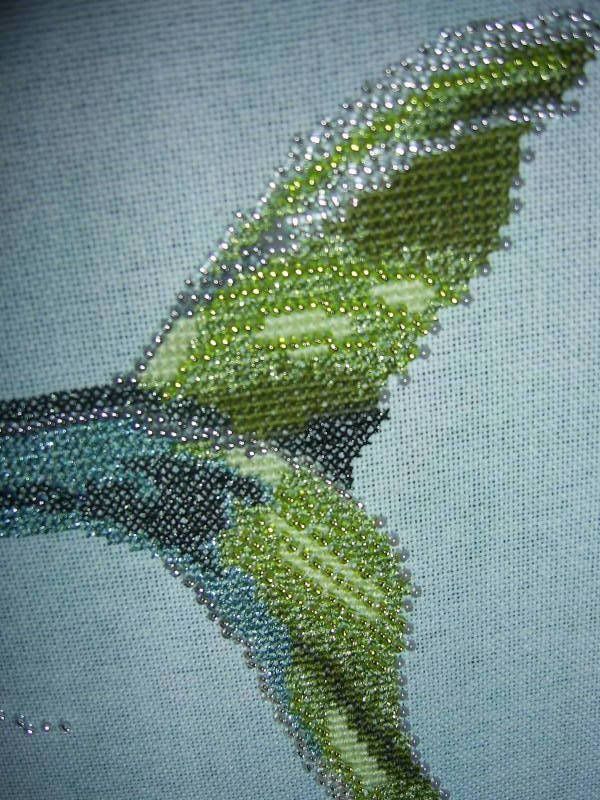 And finally, every month I enter a pair of socks into one of the forums on
Ravelry
and this time, I won!!!! WHOO HOO!!!! How chuffed am I? I think it must be karma though, these particular socks were for my dear friend, Rosie in the US who has always wanted a pair of handmade socks but never asked in case I was too busy, but I offered and made them, then entered them into the draw. The prize was a skein of Socks That Rock (only my favourite brand) in Jasper or In The Navy, don't tell Jasper, but I've picked "In The Navy". Pic when I receive it!