Well I did it!!! I finished her last night and I'm so thrilled! I've completed a Mirabilia in just six weeks!!! I'm amazed! To be fair, I was on leave for a whole week and I did so much stitching, you just wouldn't believe, but still ~ 6 WEEKS!!! I'm still reeling!!
Here she is!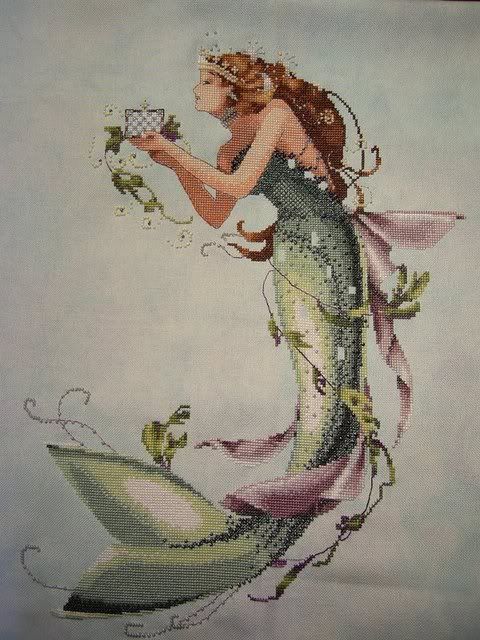 I haven't added the treasures yet as Deepest Love is going on the same piece of fabric. Cliloe asked if I was going to do something similar only instead of Deepest Love she mentioned PR's Galatea but I've decided I'm going to do her on her own I've wanted to do QM and DL together since I saw them in a Silkweaver's competition some years ago. (Watch this space!)

I've definitely got the gardening bug! Karen has asked to see some pictures of the garden, but there isn't much to share as yet as I've only potted up some bulbs and some pansies and some other flower that I can't remember the name of at the moment, but here are a couple of pics ...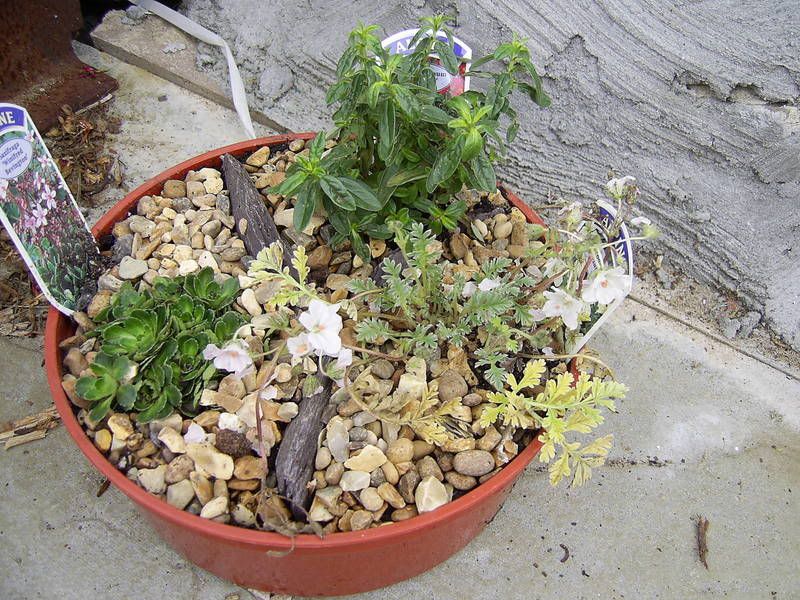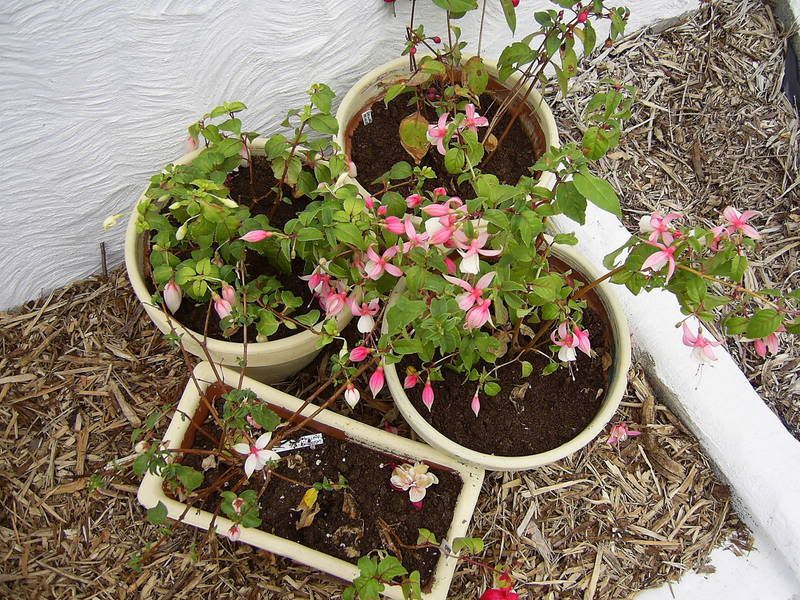 Bec's Alpine Garden and her fushia's that haven't quite got going yet.

This is what it looked like last year ...
So it's a slight improvement ...

I have so many ideas that I want to do with it though, I'm avidly watching gardening programmes that I thought were so boring years ago! I'm going to dig up the stones and bark chippings where the pots are and have a border there instead and grow some ivy or creeper that will engulf the fence and give us some privacy from our next door neighbours who think its fascinating to watch me pegging washing out ... I'm going to cut back the fuschia (it was my late grandfathers) and tidy it up so that I can put another border there and grow some nice shrubs. I was going to start yesterday but after I'd finished work, didn't feel like it. But rest assured, I have loads of ideas going on in my head and a blank canvas to work from - I'm so excited!!
For all the gardeners out there, please feel free to give me as much advice as possible!