I can't put her down!!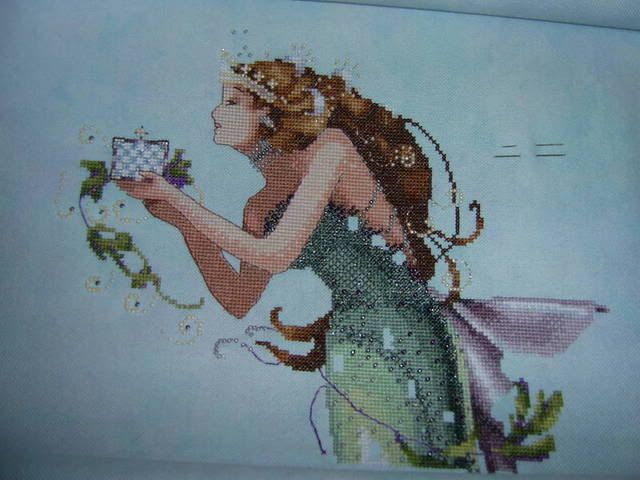 I was hoping to get half of the chart finished by the end of the month, well, I've done it, plus I've already started on the other half - I really think she will be the quickest Mirabilia finish I've ever done!
I've also finished another pair of socks for Bec ...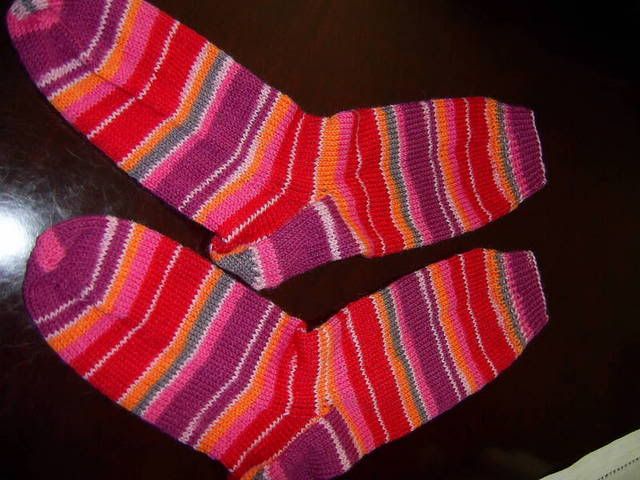 Not a colour combo I would have chosen, but Bec loves them, so that's what counts!