I've been stitching away on the wings this week, so its been blending filament with braid, blending filament with er, blending filament and blending filament with DMC - I've nearly gone out of my mind ...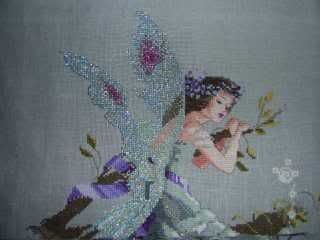 I'm still waiting for some krenik to come so I can't quite finish the wings yet, but to be honest, I'm glad of the break. I'm now beading around by the twig on the left hand side.
Thanks to all for all the comments I received in my last posting of her, they were lovely!