After splitting my weekend into working (sigh), reading Harry Potter and stitching, I managed to completely finish one wing ...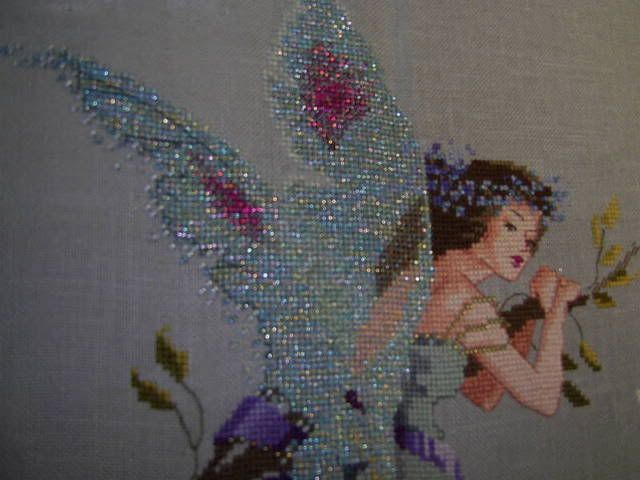 It's a Mira SAL over on the
Stitch Direct Forum
this week, so I'm going to have a go at finishing her. Then I can concentrate on Harry Potter until PR's Galetea arrives.
Bliss ...