Every Christmas Eve my friend comes over and we spend the day together, exchanging gifts and generally relaxing. Not today! We decided to go ice-skating at Swansea' s Winter Wonderland. She'd never skated before, I hadn't skated since I was 19, hmmm! Well, I can honestly say, we have had our best Christmas Eve yet! Gary decided he wanted to come to so that he could laugh his socks off at us, nope, he wasn't brave enough to come on the ice with us, he'd rather watch us look like Bambi.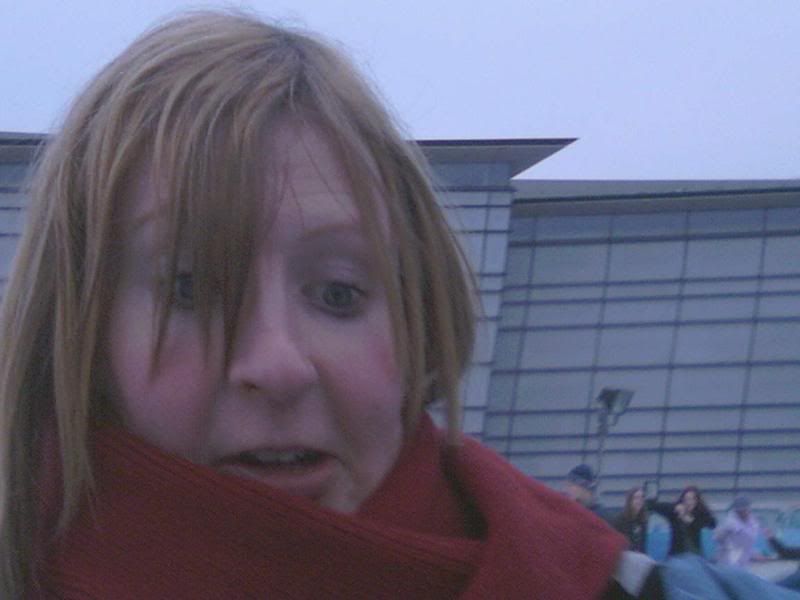 Catching up and getting our breath!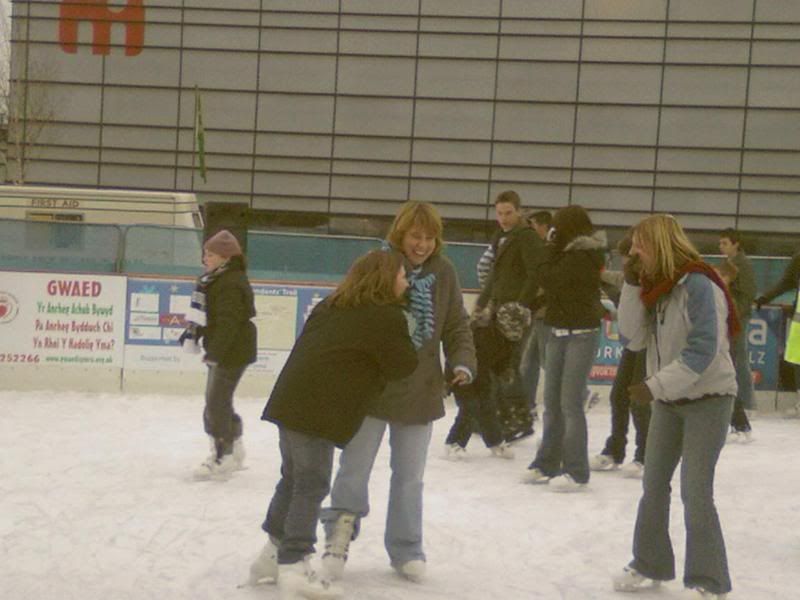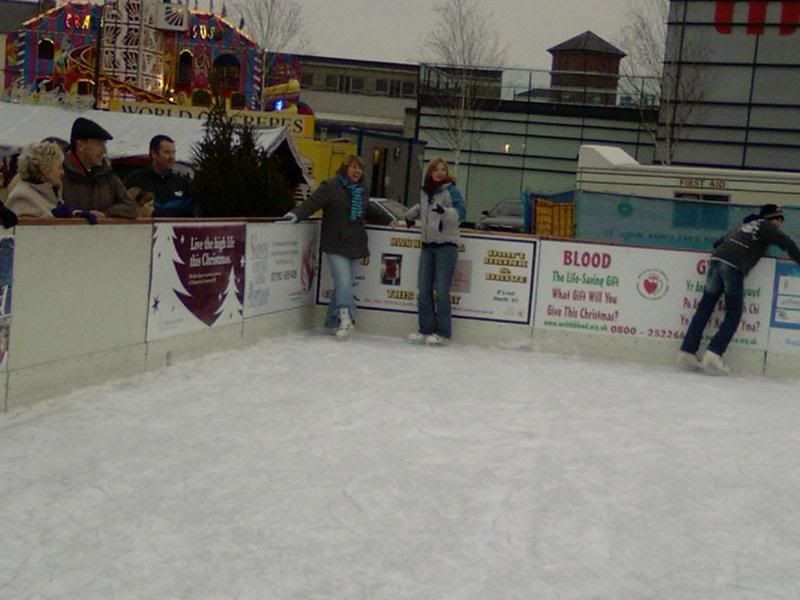 Next we decided to ride the huge (and I mean, huge!) big wheel. Well, Sue was so brave before we got on (Gary had his reservations as he's afraid of heights, but decided to go on anyway), well, by the time we were half way up, Sue was screaming for her dad to come fetch her!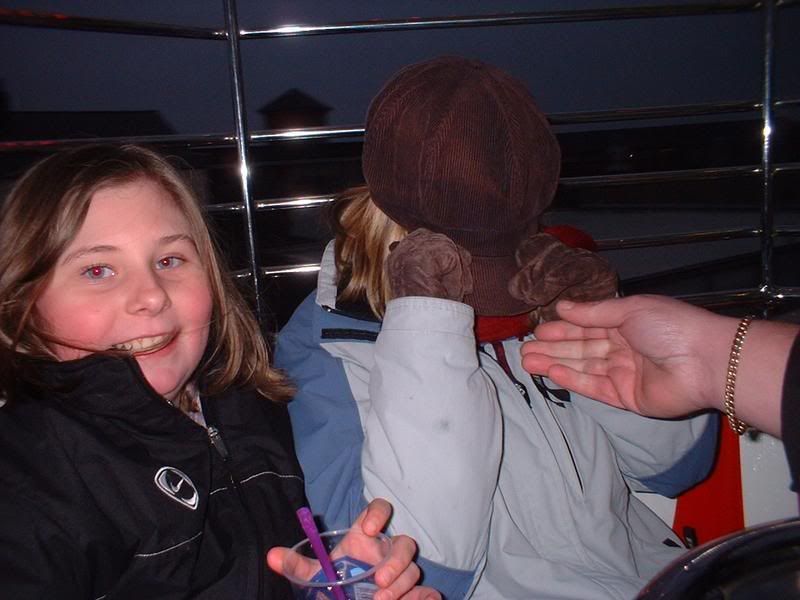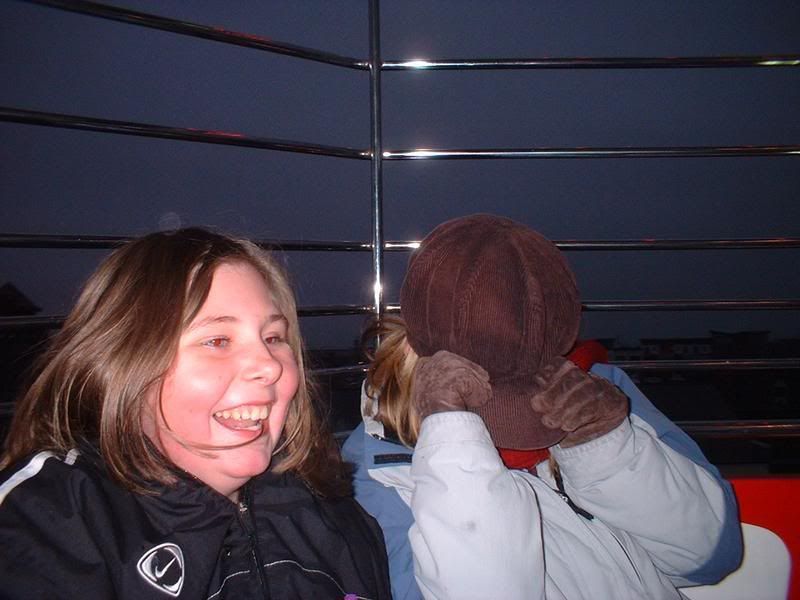 Gary said his nerves completely left him as he was laughing at Sue so much. In fact, tears were running down his face. To be fair, we *were* rather a long way up ....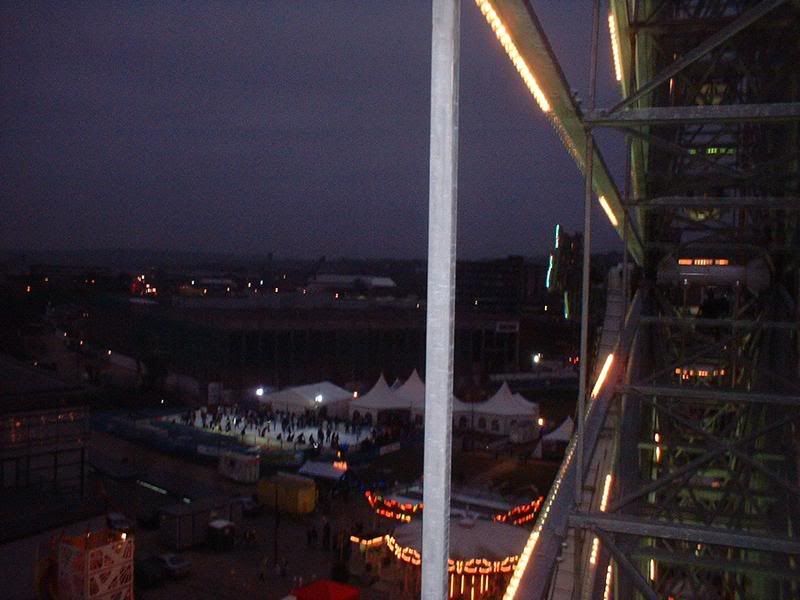 So that was our day, hope you enjoyed the pics!