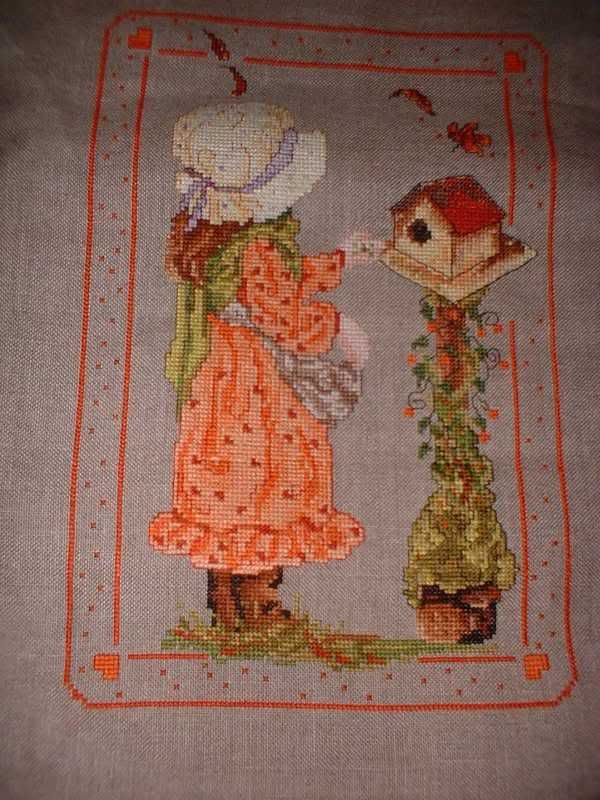 I'm so thrilled that I've finally finished this one, it's for my mother's Christmas present and I have only one more left to do (but that'll be for her birthday in June and it's the winter one, heh heh heh, talk about a contradiction in terms!)
Anyway, this one took me seven weeks and I'm finally finished with her. I don't particularly like the design, so it's been pretty hard going.
So, without further ado, join me in my happy dance!