I had a feeling that I wasn't going right when I picked up the heel and started to shape the instep. I seemed to have too many stitches on one dpn and not enough on another, but the stitch markers were assuring that they were in the right place. I didn't realise that I had to sort out the stitches evenly onto the dpns (even now, I'm not really sure how to do this). I'm not sure what I do with the stitch markers when I shift all the stitches around.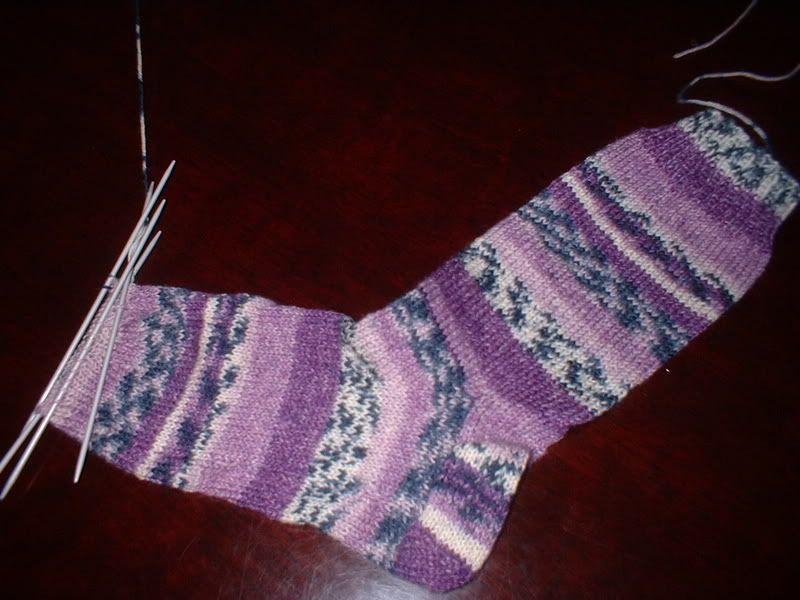 I've decided to leave the sock as it is for now, order some more dpns and try another sock after reading loads and loads of helpful pages via the internet. Hopefully something will "click" and I'll be fine, sigh ...
Feeling very despondent now. Everyone seems to be able to just knit a pair of socks in a matter of hours whilst I'm struggling to understand the pattern. I have beautiful self patterning yarn and I can't make a pair socks out of it. Arrrrrrrrrgghhhhh!!!!
Ok, I'm done.