I love this forum!
Stitch Direct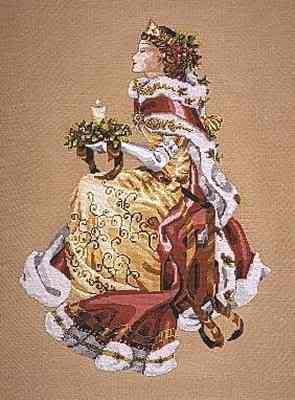 Claire (the owner) and I are best friends and supposed to be stitching Royal Holiday together with
Michelle
who's Queen is also languishing while other projects take over, for me it's obligation stitching for Christmas, Claire is just plain addicted to HAED right now, and Michelle has just become an aunt so has been knitting like crazy (you get the point, three Royal Holidays have been shoved aside for other WIP's.
Yesterday, I decided to liven things up a bit, here's the result!
Royal Holiday "I'm *so* Put Out Club
Hope you have as much fun reading it as we all did writing it.