Today we wore pink to work in support of the Breast Cancer Awareness Day. Of course, some of us were sedate with our "attire" whereas some, well, just went completely over the top ...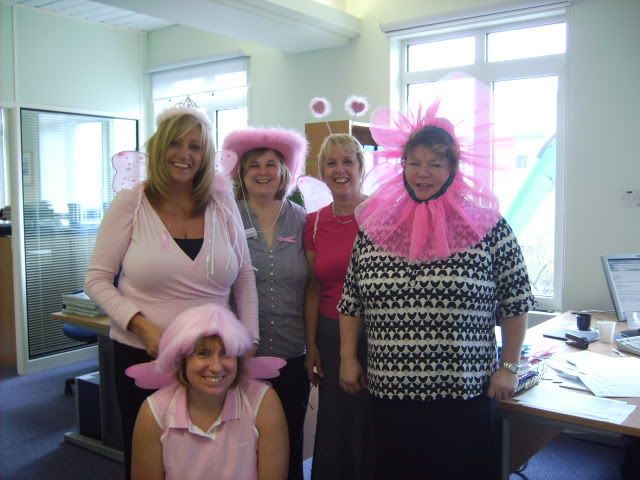 (For those who haven't seen me yet, I'm the one in kneeling down in the front in the pink wig!)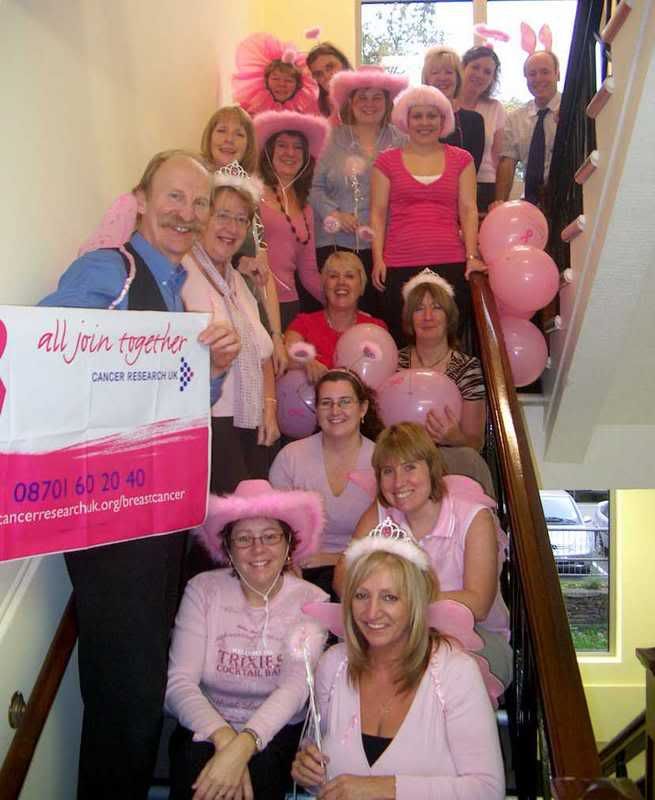 Yes, he wore that bobtail *all* day!