As mentioned in my previous post, I went to see Hamlet last night. It was absolutely brilliant! It was set in the grounds of Oystermouth Castle ...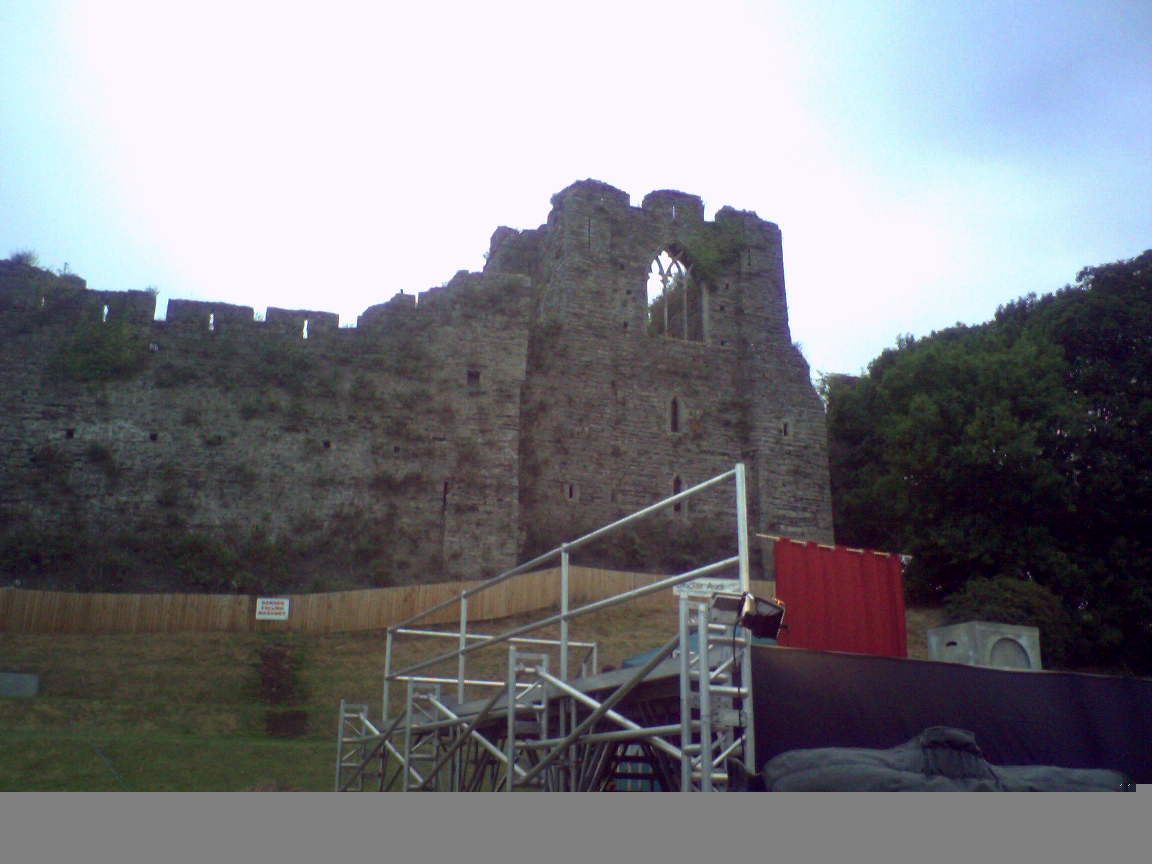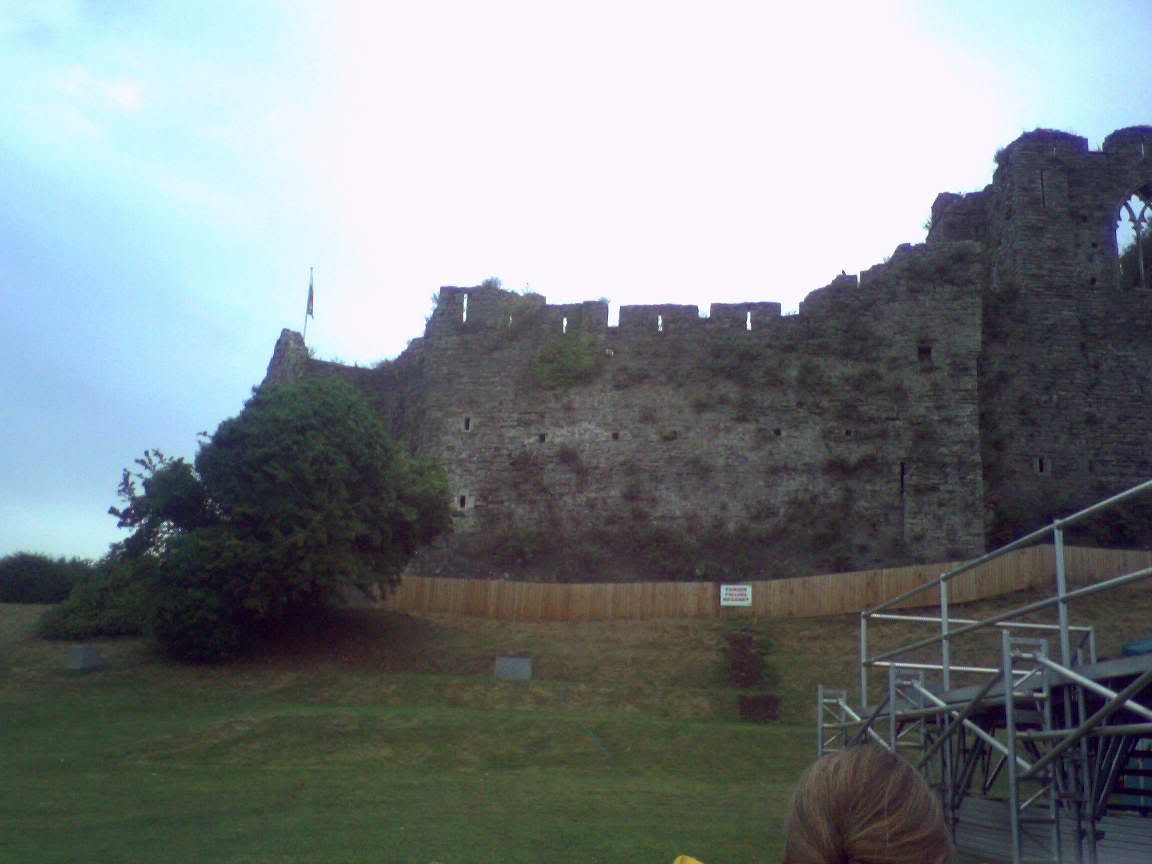 The following photos aren't that good as the light went a bit tricky (and I was using my trusty camera phone), but you get the gist of it, I'm sure ...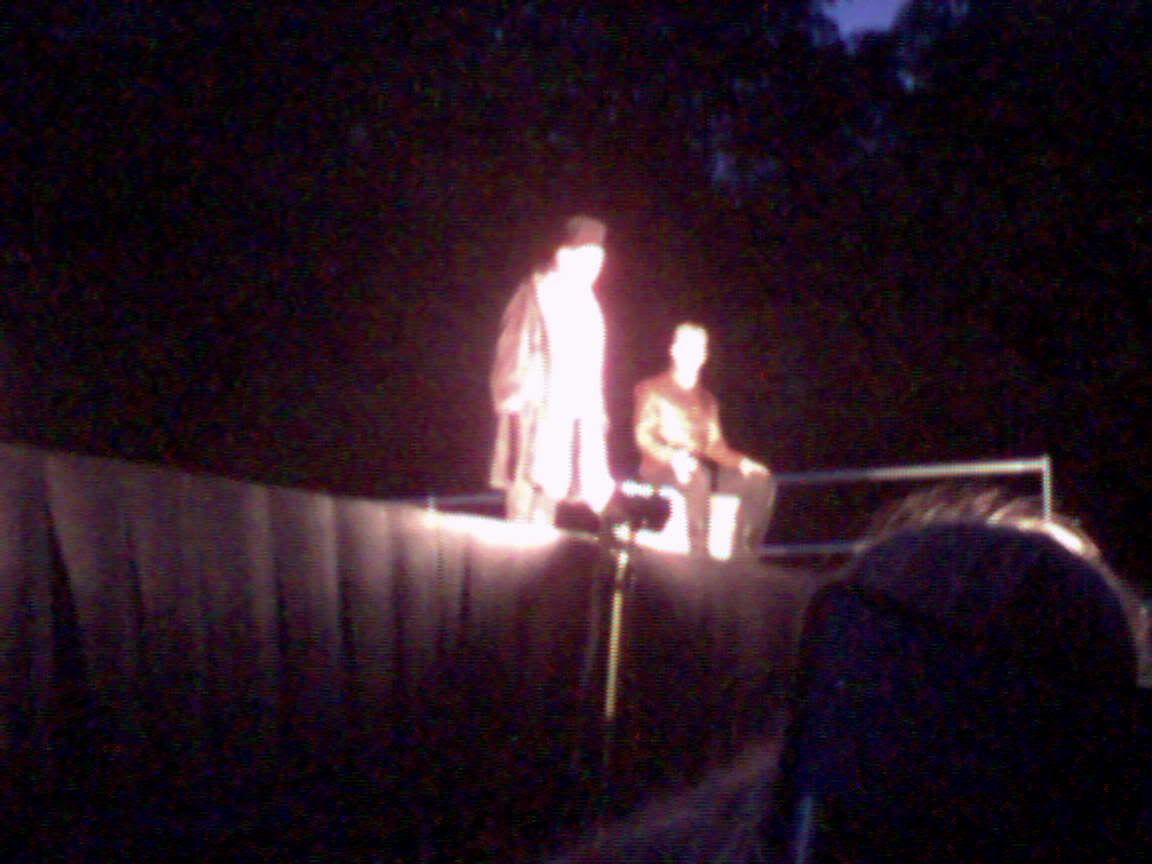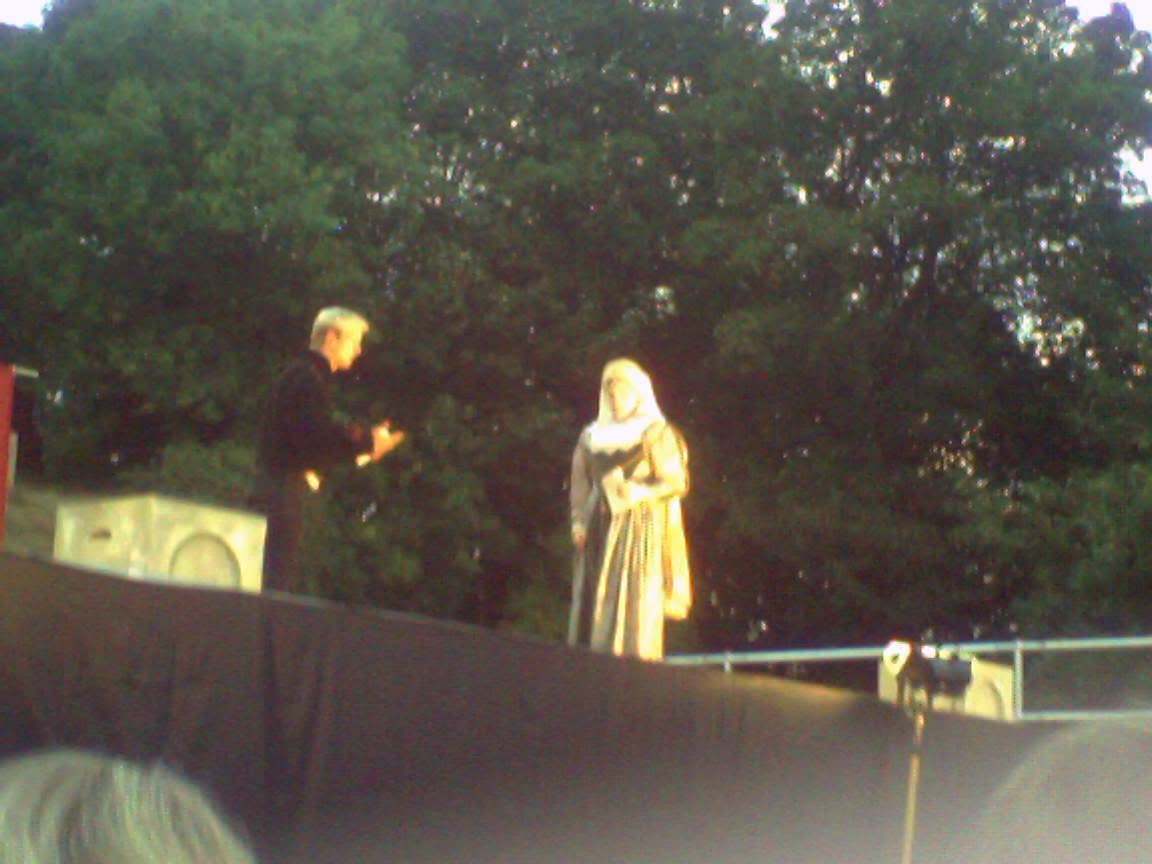 As you can see, it got a bit, well, nippy!
(This is Sue, my friend and Bec!)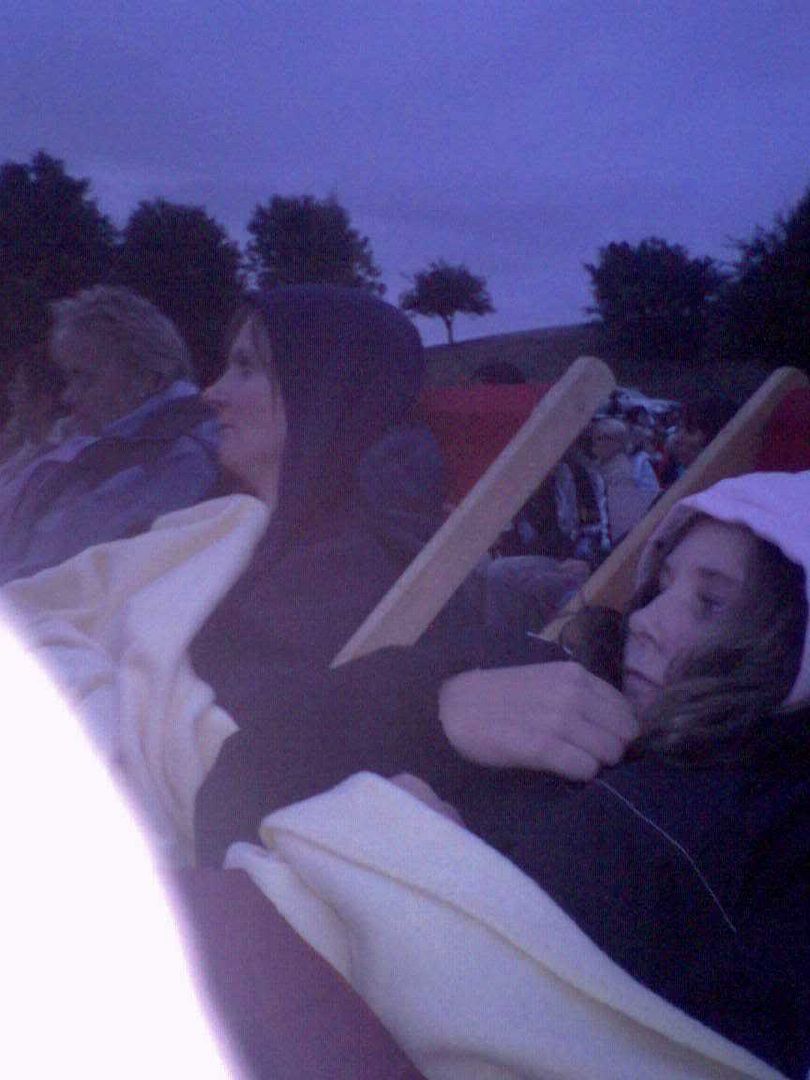 Can't wait until next year!