It's her last week at Junior school this week, she starts Comprehensive in September, so her teachers put on a Prom for the Year 6's, they are all of 11 but you should have seen some of them! Jeevery! They'd pass for 15 or 16, I swear!
Anyway, here's a couple of photos I managed to take before we went ...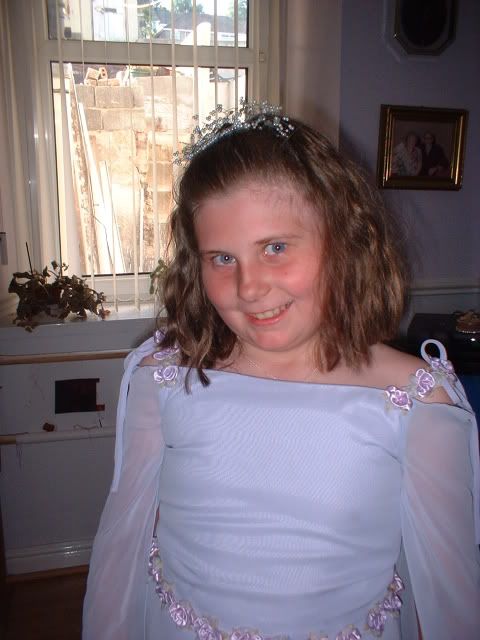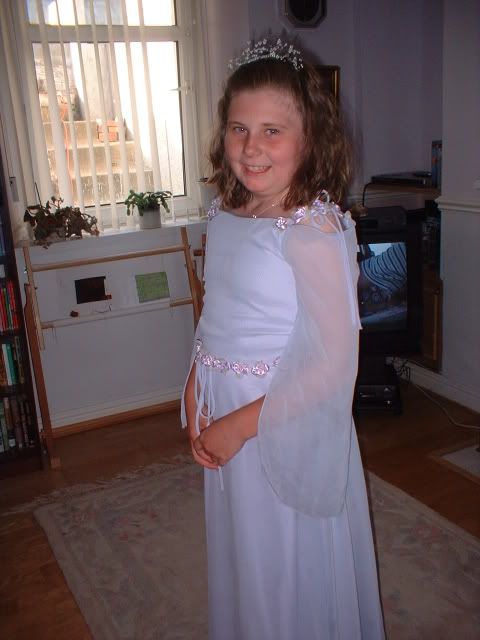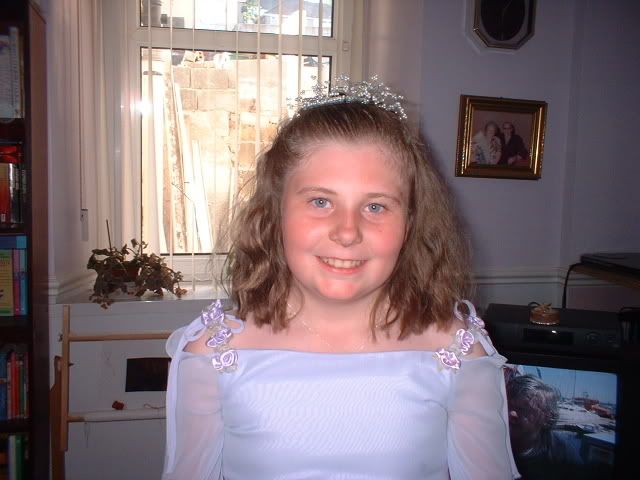 I'm hoping she'll take some more when she's there.
(There was a hairy moment when a limo drove up then got stuck, he scraped the side of the car when he caught a lamp-post, whoo!! I wouldn't want to be him when he takes it back to company tonight...