First of all, I want to thank everyone who posted their good wishes and thoughts for Bec, she's much better now and hasn't had a nosebleed in a week, so fingers crossed that'll be the end of it for a while.
Secondly, I have my stitchy mojo back (thanks to the anonomous person who sent it back (!) I think I got all mermaid-ed out. I've now put Deepest Love away for a while so that I can get on with my Christmas stitching ~ hence no pictures because I don't want to spoil it, but I promise I'll post on Boxing Day what I'm stitching at the mo. Cross my heart, hope to die. There.

On the gardening side of things though, look what's been growing!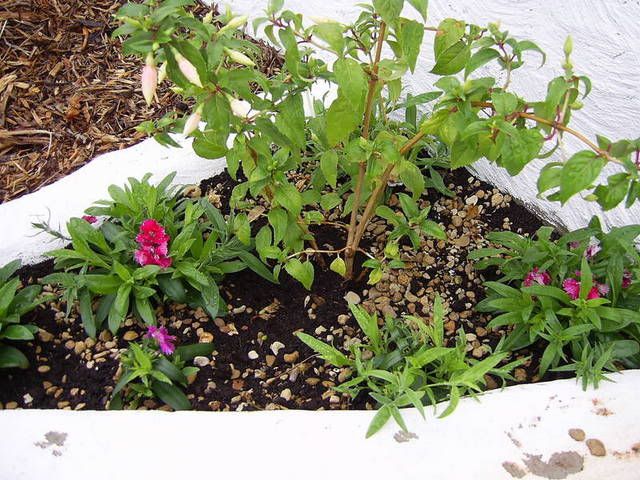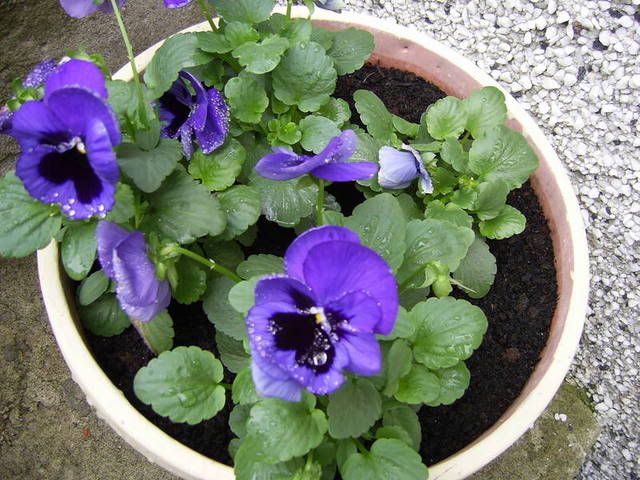 I even have daffodils shooting up.... IN OCTOBER!!! Sheesh! At this rate, I'll have blooms at Christmas, never mind St David's_Day! Look!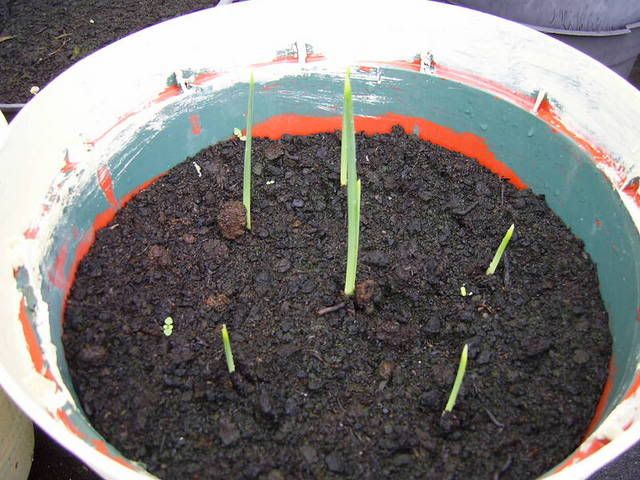 I seem to have become addicted to gardening programmes. I'm avidly watching Gardeners World (and even taking notes! How sad am I!) In fact, I've just come in from the garden after planting some tete a tetes, crocuses and some snakes heads where I apparently have a "raised flower bed" - imagine that! I just thought it was a walled bit at the back of my garage with some earth in it, go figure! I'm posh!