I started Midsummer Night's Fairy years ago and only got around 20 stitches in, well on Monday I picked her up again. (The picture doesn't seem as true, the colours are much more vibrant).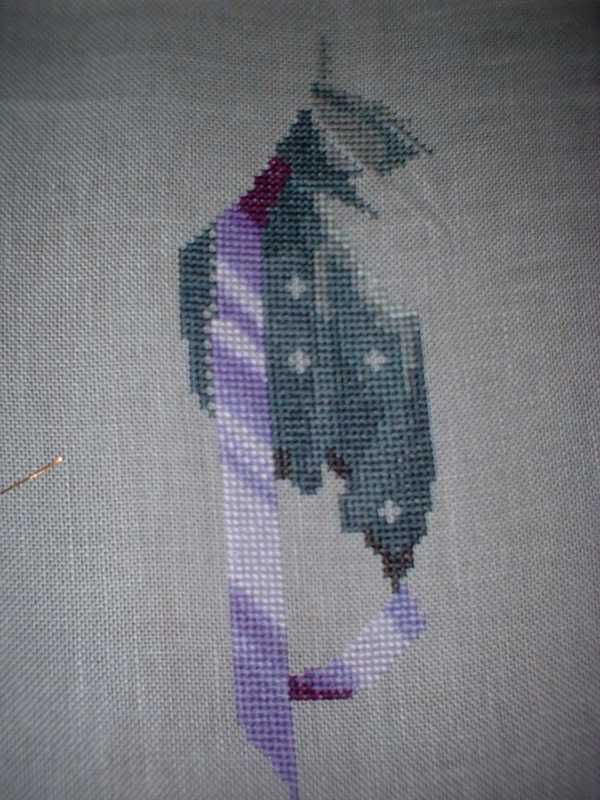 I'm going to rotate her with Royal Holiday (who is very put out, I hasten to add!) but I'll be working on her from Monday so hopefully she'll be quiet.
Tomorrow I'm going to Cardiff CIA, there's a craft show on there. I'm only going for some more sock wool, so I should be done and dusted in about half an hour. Yeah, rrrrrrrright ...