Quite contrary, how does your garden grow?! Hopefully wonderfully!
Bought some plants today and potted them up ...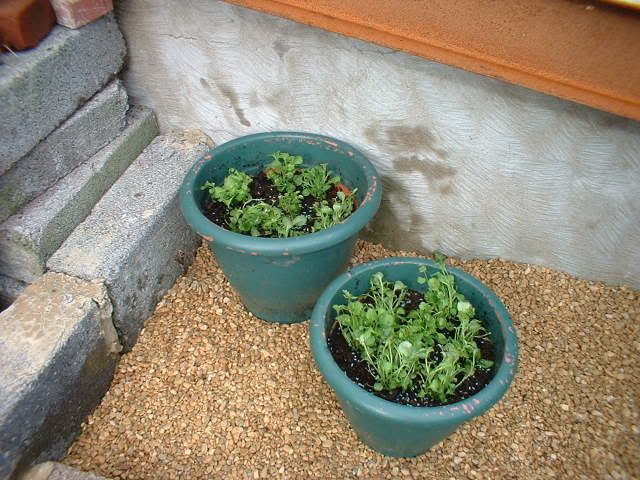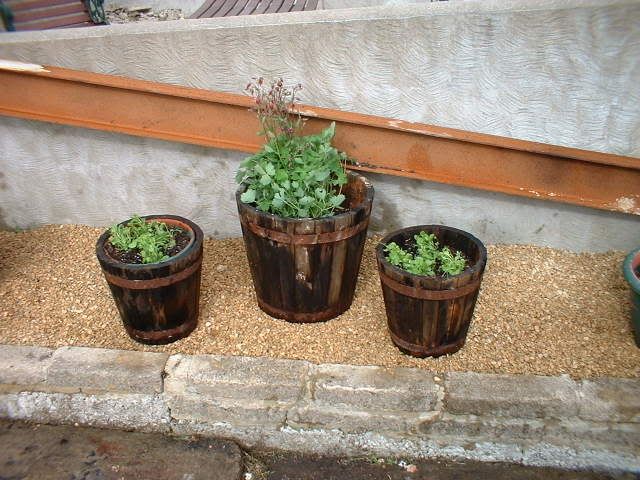 As you can see, there's still a lot of work to be done, that lintel has to be moved for a start! It's actually going in the garage to help support the roof, but His Nibs hasn't gotten around to that yet, sigh ...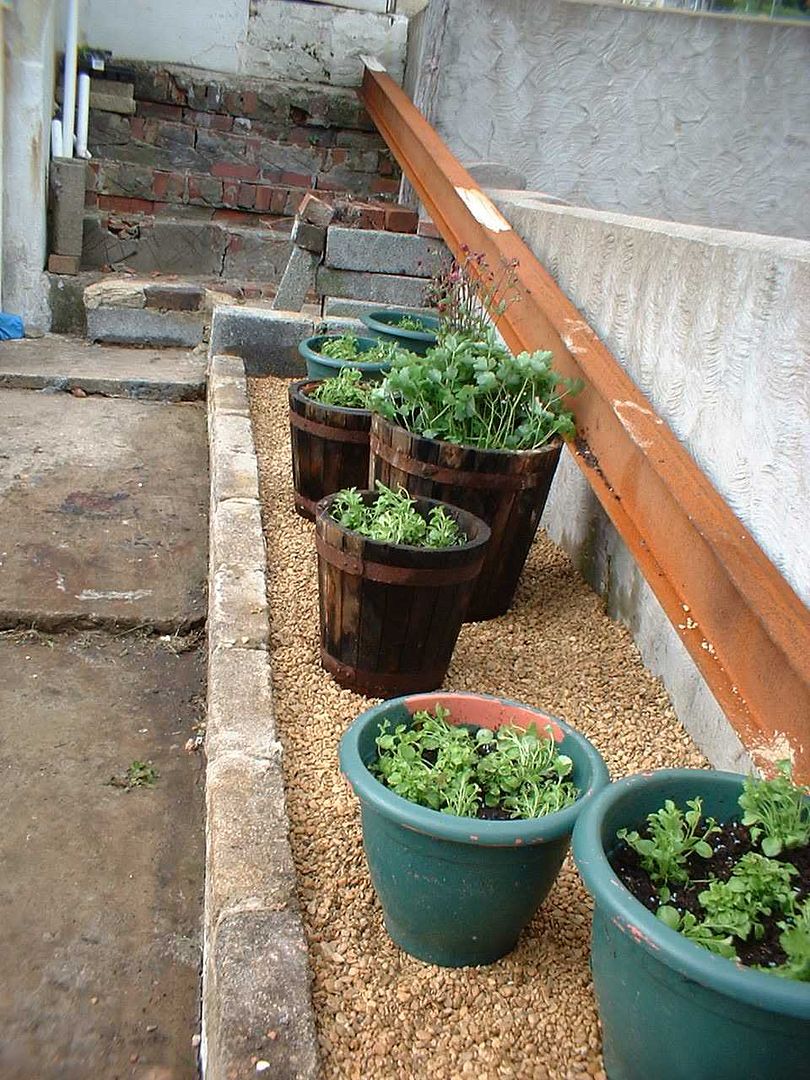 The pathway is going to be completely redone, the grass is getting uprooted and slabs are going down as is some decking on the patio (can't be seen yet). I think it'll look great when it's done, it's just that it's going to take time. Patience ... yeah, rrrrright!
But I'm sure if he sees that I'm taking an interest in the garden and keep buying plants, that he'll get a wriggle on and finish it off in time for the one day of summer we usually get ...